Acute Surgical and Critical Care Physiotherapy
The Acute Surgical and Critical Care Physiotherapy Team is a seven day service for all general surgical wards, the Post Operative Surgical Unit (POSU) and Intensive Care (ICU).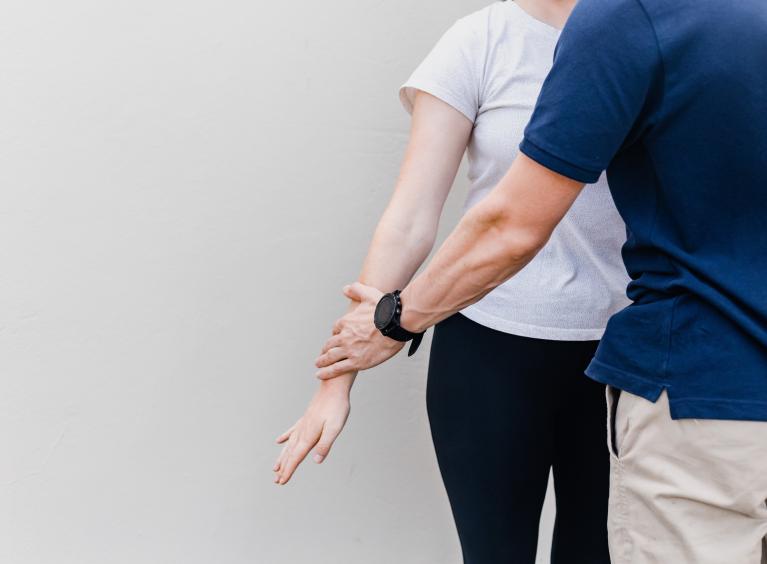 What do physiotherapists do?
Physiotherapists assess and treat all patients that are ITU based or requiring critical care therapy
They can offer a wide range of treatment techniques but primarily focus on optimising respiratory function of the ventilated or respiratory compromised patients. Once the patient is over the acute phase of their illness the physiotherapist will then work alongside other specialists such as ITU outreach nurses and occupational therapists to provide continuing assessment and rehabilitation of the patient.
Patients following major bowel surgery, be it planned or unscheduled, are referred to the ward based physiotherapist either pre or post operatively to be assessed for their needs for a comprehensive respiratory assessment and treatment plan, and their rehabilitation/mobility needs. They will provide a comprehensive respiratory and functional assessment to assist in a speedy recovery and promote early discharge.
Patients requiring on-going therapy on leaving Barnsley Hospital may be referred onto the following services:
Intermediate Care
Hospital at Home
Community Physiotherapy
Independent living at home service
Social services
Would you like to know more about what happens in an intensive care unit, and find out what to expect if you or someone you care for needs to stay with us?
We have a set of easy to understand videos available on the "Explain My Procedure" website.