Working at Barnsley Hospital
As a staff member at Barnsley NHS Foundation Trust, you will belong to one of the world's largest workforces. The NHS employs 1.5 million people.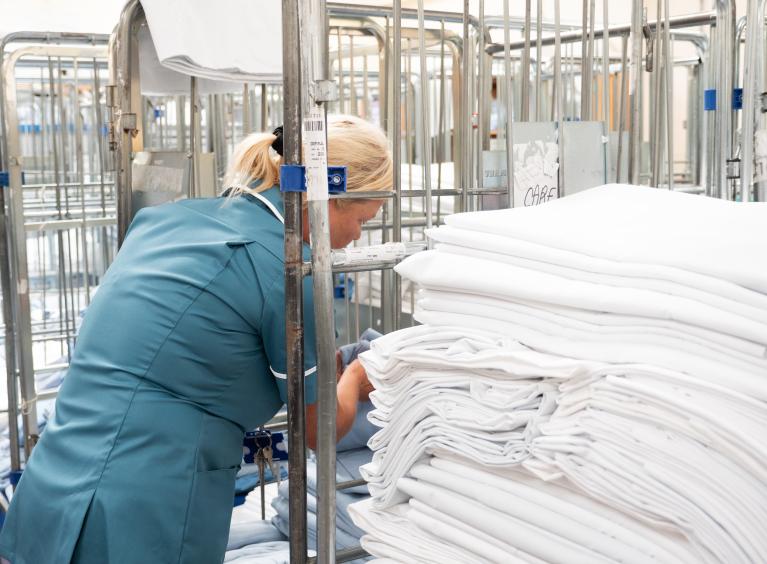 Staff benefits
We offer staff a range of attractive benefits:
fair and transparent pay structure; Agenda for Change
one of the most generous pensions in the UK
discounts at a wide range of online and high-street shops
occupational health and well-being support, across physical and mental health
access to an Employee Assistance Programme including free counselling
learning and development; a range of courses to help you grow in your career
NHS Fleet Solutions; a cost-effective car leasing scheme including easy access to electric vehicles
a generous resettlement offer, of up to £6000, for clinicians taking up employment in hard-to-fill specialities
The NHS working culture is one that embraces change, diversity and a constant goal for improvement.
On-site facilities
We have a range of restaurants and shops on site:
Collier's Restaurant - a range of hot and cold food served 15 hours a day. Staff receive 10% off with the presentation of ID
Costa coffee - for sale at Collier's Restaurant
Volunteer run cafe - our brilliant volunteers run a cafe, near our outpatients' entrance
WHSmith - based near the main entrance, selling newspapers, magazines, sandwiches, snacks and toiletries
Barnsley Hospital Charity shop and a range of pop-up shops selling everything from jewellery and fashion to kitchenware and groceries
post box and cash machine (free to use) - located at the main entrance
Living in Barnsley
Barnsley is located in the heart of South Yorkshire and is within easy reach of other cities in the region, including Leeds, Sheffield, and Manchester. This makes it a convenient location for those who want to live in a smaller town but still have access to the amenities and opportunities of larger cities. Barnsley offers affordable housing prices compared to other parts of the UK. 
The area around Barnsley is known for its beautiful countryside, with rolling hills, picturesque villages, and stunning views. Our location is great for those who enjoy outdoor activities such as hiking, cycling, and horse riding. The town is well-connected to other parts of the UK by road and rail, making it easy to travel to and from. It is also within easy reach of several airports, including Leeds Bradford and Manchester.
Barnsley has a rich history and cultural heritage, and there are many interesting attractions to visit in the area. These include the Barnsley Civic, the Experience Barnsley Museum, and the Old Mill Gallery