Upper Gastrointestinal and Laparoscopic Surgery
Two dedicated upper gastrointestinal (GI) and laparoscopic surgeons are supported by an upper GI nurse specialist from the upper GI and laparoscopic surgery team at Barnsley Hospital. The team is fully supported by three dedicated GI physicians and a radiologist with special interest in upper GI radiology.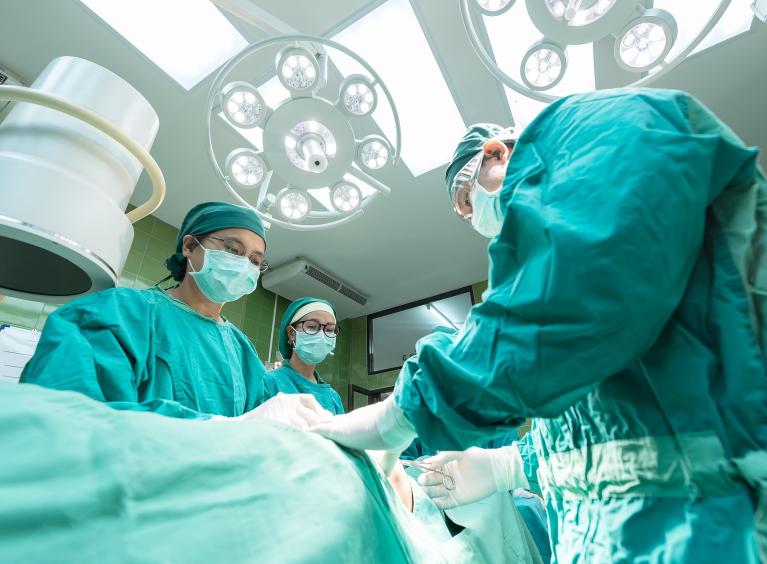 Healthcare provided
The Upper GI service at Barnsley Hospital provides the following services:
laparoscopic cholecystectomy
laparoscopic fundoplication (anti-reflux)
laparoscopic hiatus hernia repair
laparoscopic repair of inguinal hernia
laparoscopic repair of incisional hernia
laparoscopic splenectomy
laparoscopic appendectomy
diagnosing and staging laparoscopy
exploration of common bile duct
A laparoscopy is a commonly-performed operation where the surgeon uses a special telescope-type instrument called a laparoscope to examine the internal organs.  This type of surgery is sometimes known as 'keyhole surgery'.
Upper GI cancer services
For patients with malignant or cancerous conditions, a comprehensive care and treatment plan is discussed at a multi-disciplinary meeting. Many patients will then need to be seen by our colleagues at either Doncaster Royal Infirmary or Sheffield Teaching Hospitals for specialised treatment. Our local nurse specialists provide a key link and are available to help patients throughout their care.
Upper GI specialist nurse 
The department's upper GI specialist nurse, works alongside the medical and surgical consultants, and nursing teams throughout the hospital. The upper GI specialist nurse supports patients that have suspected upper GI cancer, or a confirmed diagnosis. In addition to working alongside the other hospital teams, the upper GI specialist nurse links in with local GPs and community healthcare teams.
The role of the upper GI specialist nurse is to support patients at the initial clinic visit when the diagnosis is being discussed. They are the first point of contact for patients if their cancer is causing problems.
Related links