Pathology
Pathology is the study of the causes and effects of disease or injury. 
The Directorate of Pathology provides in-house routine diagnostic services for Blood Sciences, Blood Transfusion and Microbiology, with 24/7 unbroken support for emergency medicine. A routine Cellular Pathology service is provided along with mortuary and post mortem facilities to serve the Trust and the district coroner.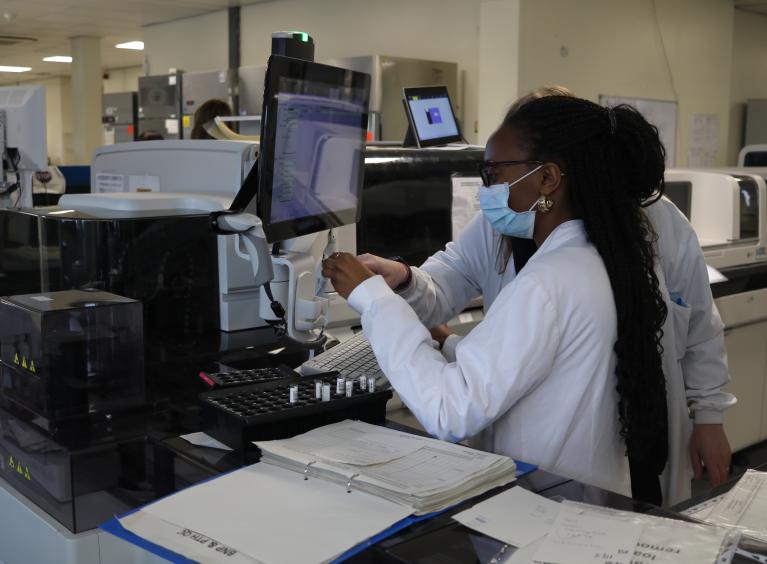 Healthcare provided
Over recent years, the pathology departments at Barnsley Hospital NHS Foundation Trust and The Rotherham NHS Foundation Trust have been working together more and more closely, with the aim of progressing to a fully merged pathology service. This merger will result in significantly improved services to both our GP and hospital based users.
The pathology shared service is known as Barnsley and Rotherham Integrated Laboratory Services.
Broadly, the Barnsley and Rotherham Integrated Laboratory Services covers:
Get in touch
Call the Pathology team at Barnsley Hospital on
01226 432787
Call the Pathology team at Rotherham Hospital on
01709 424023