Patient Led Assessments of the Care Environment
Patient-led assessments of the care environment (PLACE) is the system used to assess the hospital environment's quality.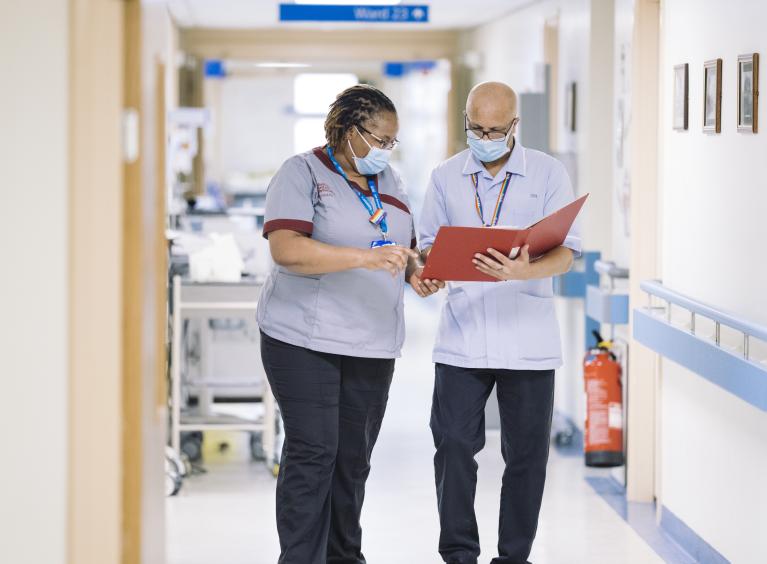 Becoming a PLACE volunteer
PLACE assessments apply to all hospitals delivering NHS-funded care. PLACE assessments put patient views at the centre of the assessment process.
Feedback is sought directly from patient assessors. This is to report how well a hospital is performing in the areas assessed – privacy and dignity, cleanliness, food and general building maintenance. Assessments focus entirely on the care environment - they do not cover clinical care provision or staff behaviours. Patients and their representatives make up at least 50 per cent of the assessment team.
PLACE teams assess how well the hospital environment supports patients' needs. Assessments provide a snapshot of how the environment is seen, by those using it. The aim is to give an objective view from the patient's perspective. As part of the assessments, hospital areas are graded so any improvements can be made and measured. The results of the PLACE inspection are recorded and published nationally. The assessments are undertaken annually.
If you are interested in becoming a PLACE volunteer, please get in touch with the Patient Experience team on 01226 436302. You will usually need to be able to commit to attending a daytime training session as well as committing two days to perform the assessment itself.
More information about PLACE can be found here.