Urology
The urology department at Barnsley Hospital looks after patients with problems of the urinary tract. This includes kidney stones, problems passing or holding urine, urine leakage, infections of bladder, prostate or testicles, blood in the urine, urinary tract cancers (such as kidney, bladder and prostate) as well as sexual problems such as difficulties with erections.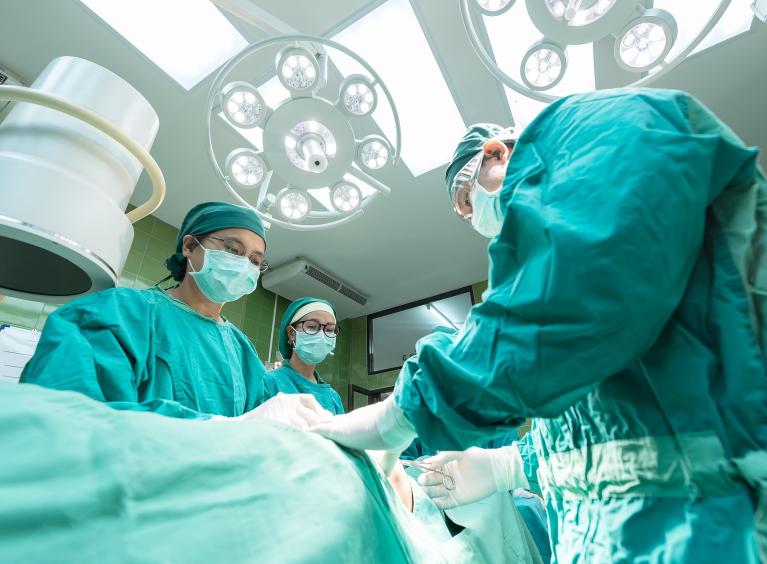 Healthcare provided
Our urology unit offers a one stop clinic. This gives patients a more efficient and convenient service.
The one stop clinic reduces the number of times some patients will have to attend appointments as the team can investigate & diagnose on the same day.
Urology outpatient services
Our urology department runs a variety of outpatient clinics at Barnsley Hospital. These clinics include:
general urology clinics - common problems include problems passing urine, infections, leakage and problems with the foreskin
haematuria clinics - a "one-stop" clinic for investigation of blood in the urine
stone clinic - a weekly clinic specifically for patients with stones in the urinary tract
female urology clinic - a specialist clinic for women and (some) non binary people with urinary problems
erectile dysfunction clinic - this is a clinic run by our specialist andrologist – who is an expert in sexual problems such as erection difficulties
We offer a wide range of investigations and treatments, many of which are outpatient based. These include:
flow rate and bladder scanning - a simple non-invasive test to assess the efficiency of bladder emptying
flexible cystoscopy - an outpatient based inspection of the bladder using a thin, flexible telescope
urodynamics - a diagnostic test to assess bladder function
ISC tuition - a specialist nurse clinic (both male and female nurse specialists available) to teach patients how to insert a specially designed catheter into the bladder, to aid bladder emptying
bladder instillations - another specialist nurse clinic to treat chronic bladder problems by introduction of therapeutic solutions into the bladder
andrology surgery - a specialist surgical discipline offering operations for people with erection problems. This service is run by Mr Raj Nagarajan, consultant urologist and andrology specialist
lithotripsy - the use of shockwave treatment to break up kidney stones without the need for anaesthetic, or a surgical procedure. Unlike many units, this is run by a consultant endo-urologist – a specialist in the treatment of stones
day case stone surgery - minimally invasive surgery using rigid or flexible telescopes, which can be passed into the ureter (tube between kidneys and bladder) or into the kidney itself, to destroy stones via a miniature laser fibre. The stone service is run by Mr Stephen Mitchell, clinical director and consultant endo-urologist
We perform the vast majority of surgery as day case procedures, which means you will be in and out of hospital in less than a day. You do not need to stay in hospital overnight.
Urology Inpatient Services
Some patients are not able to go home the same day. If this is the case, we will arrange for you to stay in hospital, on one of our wards. We carry out a wide range of inpatient surgical procedures including the procedures listed under the urology outpatient services section of this page, as well as more major operations.
Related links
Accessibility and travel Information
Visit the AccessAble website for accessibility information and directions for visiting the urology ward at Barnsley Hospital.