Board of Directors
The Board of Directors is responsible for the operational management of the hospital. Alongside input from the Council of Governors, the Board sets the direction for the future of the hospital.  
The Board is also responsible for monitoring performance against national, regional and local objectives and ensuring the highest levels of standards and performance.  
Whilst the Trust is managed by the Board of Directors, the Board is accountable to the Council of Governors. 
Sheena McDonnell
Chair of Barnsley Hospital NHS Foundation Trust
Sheena joined Barnsley Hospital NHS Foundation Trust as Chair in May 2022.
Sheena joins us from her most recent role as a Non-Executive Director at Doncaster & Bassetlaw Teaching Hospitals NHS Foundation Trust (DBTH), where she is also Chair of the People Committee.
With wide-ranging experience in both the public and private sectors, Sheena has an extensive background in leadership, organisational development, governance and transformation. She holds a BSc and an MSc and is a Fellow of the Chartered Institute of Personnel and Development. Sheena has considerable experience in housing; as a Business Transformation Director for a large social housing provider, as CEO of a registered Charity and as a housing inspector with the Audit Commission (auditing and inspecting local authorities).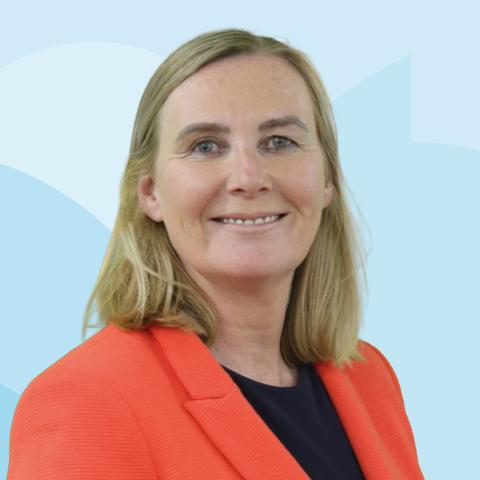 Dr Richard Jenkins
Chief Executive of Barnsley Hospital NHS Foundation Trust and The Rotherham NHS Foundation Trust
Richard became CEO in April 2017 having previously been the Trust's Medical Director. He has practised medicine for over 28 years since graduating from the University of Sheffield in 1991 with an intercalated degree in virology as well as his medical degree. He was a trainee doctor in South Yorkshire until becoming a consultant in 2002, specialising in diabetes and endocrinology. During his training, he held various roles including as Lecturer at the University of Sheffield and he spent three years carrying out research, for a Doctor of Medicine degree.
In 2006, he was awarded a prestigious Health Foundation Leadership Fellowship. After holding various medical leadership roles, he became Medical Director at Mid Yorkshire Hospitals NHS Trust in 2012. Richard held this post for two years before coming to Barnsley. Richard is a graduate of the first Aspiring Chief Executives Programme. He is a proud Yorkshireman, husband and father.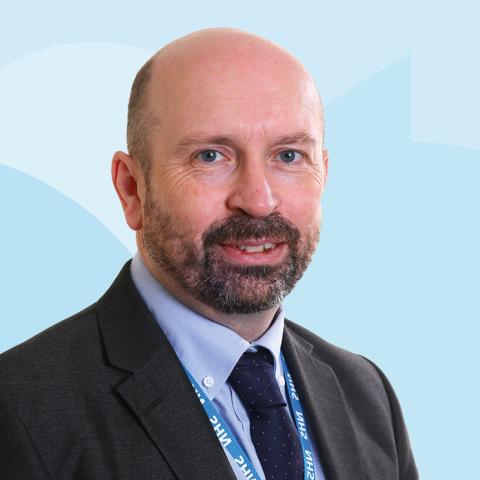 Non-executive Directors
Non-executive directors work alongside other non-executives and executive directors as an equal member of the board. They share responsibility with the other directors for the decisions made by the board and for success of the organisation in leading the local improvement of healthcare services for patients.
Kevin Clifford OBE
Chair of the Quality and Governance Committee
Retiring from the role of Chief Nurse at Sheffield Clinical Commissioning Group in August 2016, Kevin had held a range of Nursing and General Management posts in the NHS spanning over 38 years. Including, Chief Operating Officer for Sheffield PCTs Provider (Community) Services, and both Clinical Director of Operations and Nurse Director (Emergency Care) at Sheffield Teaching Hospitals NHS Foundation Trust.
Kevin's contribution to nursing was recognised in the 2018 New Year's Honours when he was awarded an OBE for his services.
Kevin serves as Chair of the Quality and Governance Committee. He also serves as a Non-Executive Director on the Board of Barnsley Facilities Service. Kevin's current term of office runs until 30 November 2023.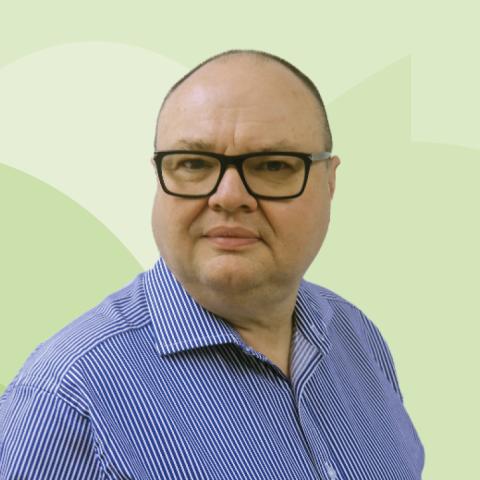 Sue Ellis
Chair of the People Committee
Sue joined the Board on 1 June 2019. Prior to that she served for many years as an NHS director in different roles including service planning and Human resources / Organisational development in West Yorkshire. Sue's last role was focused on development work - creating a Health and Care Learning Academy for public sector staff, in Leeds.
Sue serves as Chair of the People Committee. Previously, she chaired the Trust's wholly owned subsidiary, Barnsley Facilities Services (BFS) and the Finance and Performance Committee. Sue's current term of office runs until 31 May 2025.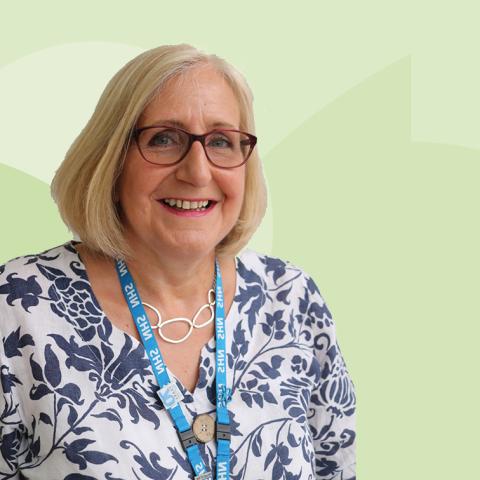 Dr Gary Francis
Non-Executive Director
Gary qualified as a doctor in 1979. He specialised in anaesthesia and became a consultant in Sheffield (in Neuroanaesthesia and Intensive Care) in 1991.
After performing various management roles and qualifying with management degrees, Gary pursued a leadership pathway. He was appointed Executive Medical Director at Aintree University Hospital NHS Foundation Trust, working there from 2010 to 2015.
Between 2015 and 2018 Gary took a leadership role in Qatar. Gary assisted the government in developing the infrastructure and governance for the appointment of circa 10,000 medical and clinical staff, in preparation for the 2022 World Cup.
Upon his return from the Middle East, Gary established a consultancy and undertook a number of interim roles prior to, and during, the pandemic.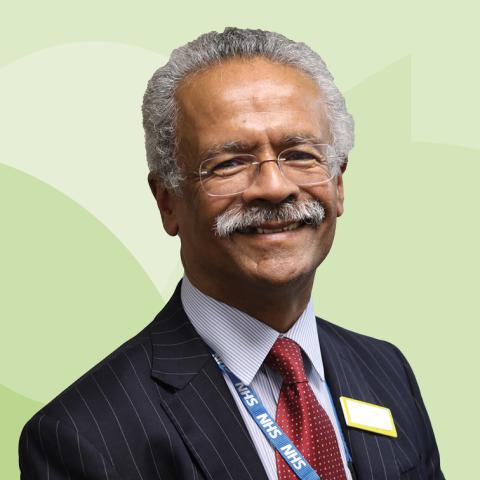 Nick Mapstone
Non-Executive Director and Senior Independent Director
Nick joined the Trust in April 2015. Nick is the director of his own consultancy company that specialises in supporting NHS organisations. His most recent role was as programme director with East Cheshire NHS Trust. Nick is currently a specialist advisor to the Care Quality Commission and in the past has worked with Ernst & Young, and at Southend University Hospital NHS Foundation Trust.
Nick is Chair of the Audit Committee, Senior Independent Director and Vice Chairman and a member of the Finance and Performance Committee. Nick's current term runs until 31 December 2023.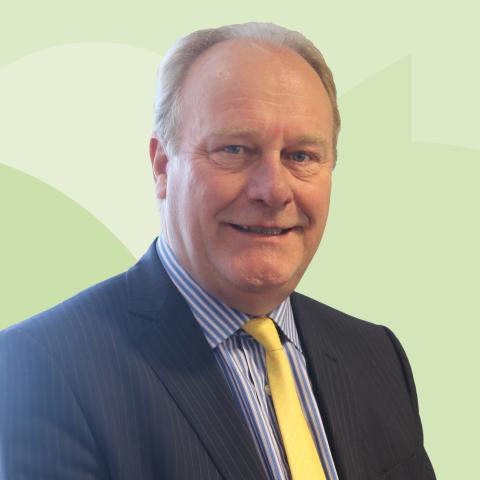 Neil Murphy
Associate Non-Executive Director
Neil has worked in IT for over 30 years, delivering services and projects across Healthcare Financial Services, Pharmaceuticals and manufacturing.
He spent 12 years with GSK before joining NHS Digital. Neil then moved to Australia to work for the National eHealth Transition Authority, implementing Australia's National Healthcare Record System.
Neil is co-founder of 'Converging Data', a data analytics and cyber security business who are specialists in supporting large complex and highly regulated organisations. Neil stepped back from the company in 2022.
Barnsley is Neil's hometown, and apart from five years in Australia, he has lived here his whole life. Neil has many friends and family in the area and hopes his experiences can help to improve services for his local community.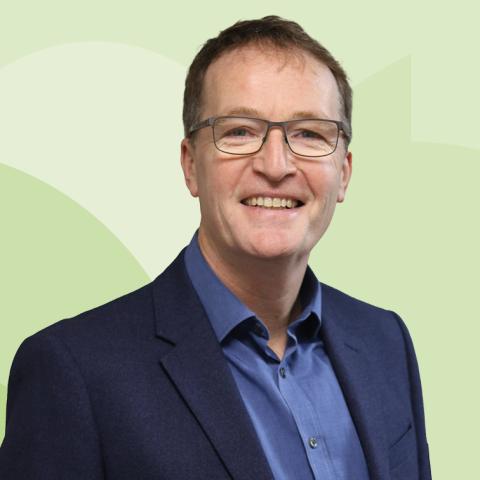 David Plotts
Chair of Barnsley Facilities Services (BFS)
David joined the Board in October 2021. Prior to this position he has held a number of senior executive roles for both large and medium sized corporate MedTech businesses. This included Covidien Plc, Aerocrine AB and Healthcare 21 Group, in a career stretching over 26 years within the UK and European Medical Device Industry.
David serves as Chair of the Trust's wholly owned subsidiary, Barnsley Facilities Services (BFS). David, who has lived for the past 30 years in the immediate area of Barnsley hospital, is also a trustee on the board of High Green Development Trust. High Green Development Trust supports enterprise development, children, those with disabilities, and sports and arts for the communities of North Sheffield and South Barnsley.
David attends the Quality and Governance Committee. David's current term of office runs until 30 September 2023.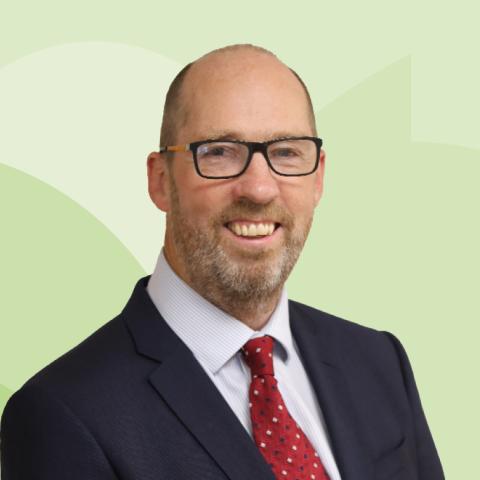 Stephen Radford
Chair of the Finance and Performance Committee
Stephen joined the Board in October 2021. He is a qualified accountant. He has over 30 years of private and public sector experience gained across multiple sectors in the UK and internationally. Prior to this position, he was Associate Non-Executive Director at Mid Yorkshire Hospitals NHS Trust, and has held other roles including Group and Divisional Finance Director, Head of Shared Services, Senior Vice President and Partner / Director roles in global management consultancies. Stephen lives locally in the Penistone area.
Stephen serves as Chair of the Finance & Performance Committee and the Audit Committee. His term of office will run until 10 October 2024.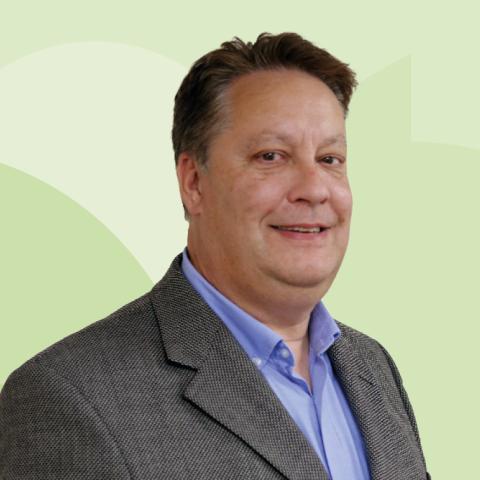 Nahim Ruhi-Khan
Associate Non-Executive Director
A housing professional with over 30 years' working in the public sector, Nahim is an experienced Housing Non-Executive Director with a career centred on delivering the best outcomes for service users.
She is currently the Head of Strategy and Investment at Leeds City Council with responsibility for the planning, commissioning, and delivery of an annual investment programme to over 54,000 homes. She has instigated a significant strategic shift to renewables using "Green technology" to improve thermal comfort and affordable warmth for vulnerable households.
A skilled executive coach, Nahim is an advocate of equality and diversity, and is committed to supporting Barnsley Hospital to create an environment that is inclusive for all patients, service users, and employees.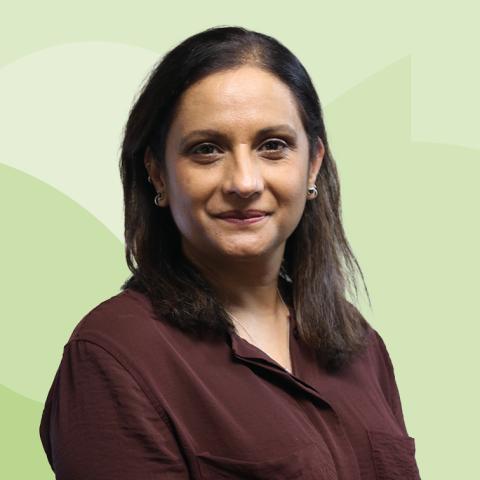 Hadar Zaman
Associate Non-Executive Director
Hadar Zaman is the current Head of Pharmacy and Medical Sciences at the University of Bradford. There, he leads degree programmes such as Pharmacy and Physician Associate together with a range of postgraduate diplomas for healthcare professionals.
He is involved in academic research, interested in patient safety/human factors, and works within the Yorkshire and Humber Patient Safety Translational Centre.
Additionally, Hadar is a Specialist Advisor to the Care Quality Commission, has provided expert advice to the Medicines and Healthcare products Regulatory Agency, and has worked with the National Institute for Health and Care Excellence on guideline development.
Hadar attends the Quality and Governance and People Committees. Hadar's current term of office runs until 30 September 2023.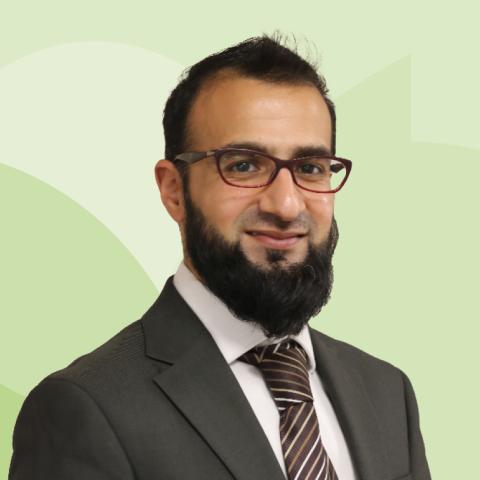 Bob Kirton
Managing Director
Bob joined the Trust in 2009 following a successful career as a senior manager in retail. He has a BA in History from Leicester University and a MSC in strategy and leadership in healthcare from Bradford University. Bob completed the Nye Bevan Executive leadership programme in 2015.
Bob was appointed to the role of Managing Director in 2023, supporting clinical and operational teams and the Executive Team on delivering organisational goals and better services for Barnsley patients.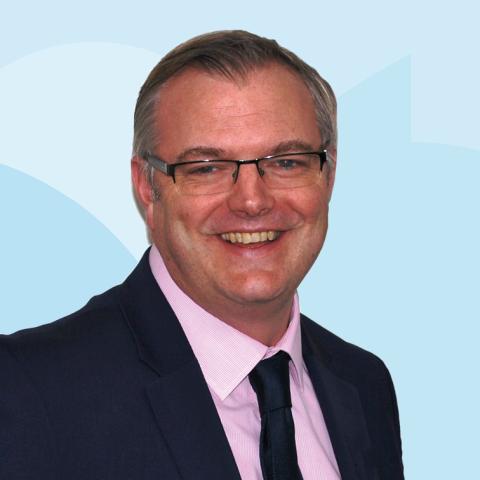 Dr Simon Enright
Medical Director
Simon became Medical Director in April 2017. He completed his medical training in Leeds, and has been a consultant in intensive care medicine and anaesthesia for over 20 years. His wealth of experience extends to working in a number of hospitals nationwide.
Simon has held a number of clinical management roles both internally and externally. He started his management career some 20 years ago as clinical director of ICU services. He subsequently became Clinical Director for theatres and anaesthesia.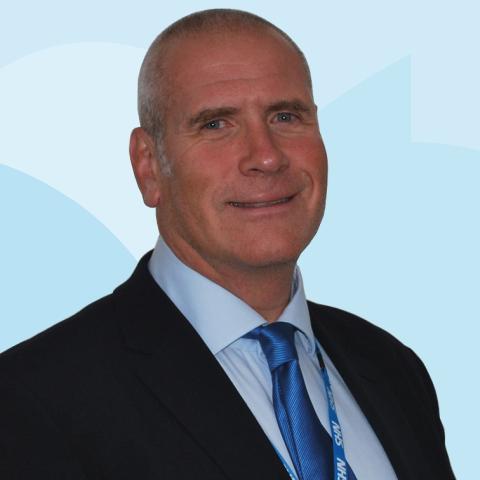 Becky Hoskins
Interim Director of Nursing & Quality
In her substantive role as Deputy Director of Nursing, Becky created the hospital's nursing and midwifery strategy. She is a strong advocate for the nursing and allied health professional workforce, and leads the development of Professional Nurse Advocate role here at the Trust.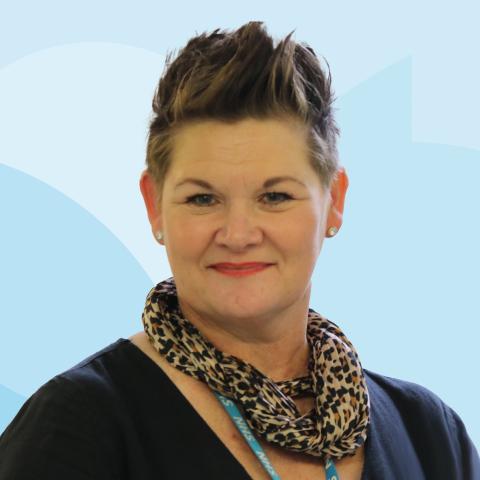 Lorraine Burnett
Chief Operating Officer
Lorraine has an extensive background in strategic planning and operational excellence. She brings a wealth of knowledge and leadership to Barnsley, along with a passion for improving healthcare delivery. 
Before joining Barnsley Hospital, Lorraine worked at Trust and at regional levels managing operational teams and developing strategy for urgent and emergency care in the NHS, consistently demonstrating her commitment to enhancing patient care, driving organizational growth, and fostering collaborative environments.
Her keen understanding of healthcare regulations, compliance, and patient safety has resulted in the implementation of rigorous standards that prioritize patient well-being and hospital performance.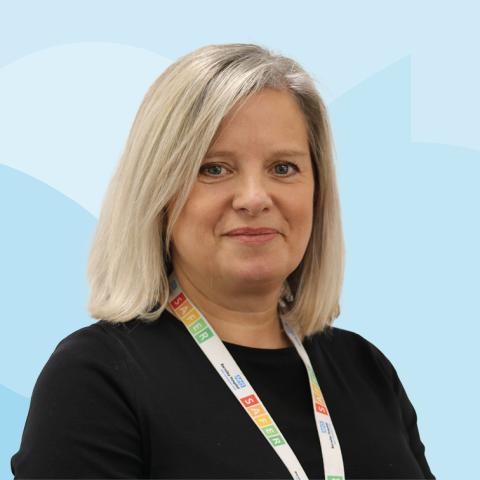 Steve Ned
Director of People
Steve was appointed Director of People at Barnsley Hospital in 2023, having worked as Joint Director of Workforce for Barnsley Hospital NHS Foundation Trust and The Rotherham NHS Foundation Trust since 2019. He was previously Director of Workforce at Sheffield Children's Hospital and is a very experienced HR professional.
Steve has more than 30 years NHS experience, and over 10 years working in senior roles within South Yorkshire. In addition, Steve has been involved at a national level on a number of key workforce issues.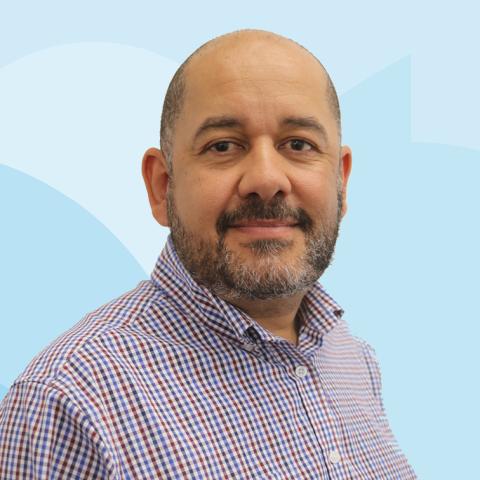 Chris Thickett
Director of Finance
Chris is an ACCA qualified accountant and has a BA (Hons) in Financial Services from Northumbria University. He joined the Trust in January 2016 as Deputy Director of Finance, and became Director of Finance in April 2019. He has worked in the NHS in senior finance roles at Calderdale and Huddersfield, and Leeds and York Partnerships. Prior to moving into the NHS he has worked in the private sector and in private practice accountancy. 
He is from Barnsley and passionate about working within the NHS. Chris strongly believes that finance has a key role to play in shaping both organisational and system strategy to drive forward change, and ensuring that sustainable services can be sourced locally.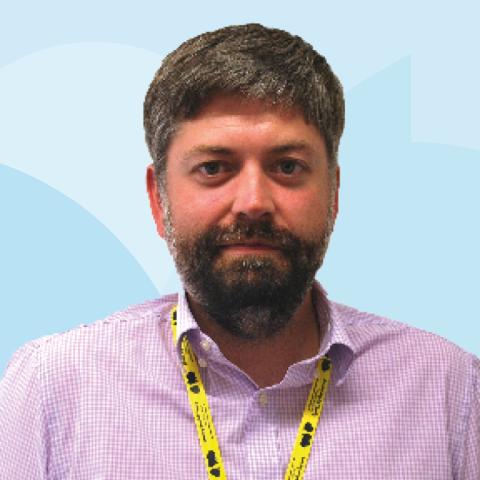 Executive Directors
Non-voting members of the Board of Directors