Council of Governors
The majority of our Council of Governors represent patients and the public and are elected by members of the Trust. The council also has governors to represent staff, and governors nominated from local partner organisations which represent the wider community. 
The Council of Governors hold the Board of Directors to account.
Thomas Wood
Public Governor (Lead Governor)
My background is in medical devices and I currently work as a regulatory consultant in the medical device industry. Patient safety has been at the core of all my professional roles and I hope to bring this focus to my position as public governor.
I was raised in Rotherham before moving around the country for work. I finally settled in Barnsley over 6 years ago with my family where at one point or another we have been service users. Barnsley's hospital and associated services is a key part of the community. I look forward to working with the other governors to secure the best future for the service.
Thomas' current term runs to 14.3.26.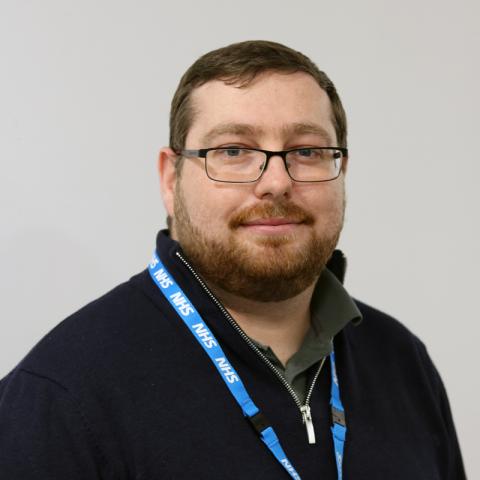 Graham Worsdale
Public Governor
I have been a Governor of Barnsley Hospital for over 3 years. My family and I have been patients of the hospital on several occasions over the 20 years we have lived in the Barnsley area. I am also a volunteer at the hospital, a role I have undertaken for six years.
Through these experiences I have developed some understanding of the issues faced by patients, their families, staff and volunteers. I believe I have used this knowledge and the knowledge gained since becoming a Governor to further enhance the work of the Hospital by contributing to discussions and decision making as a Governor using the skills and experience I gained as a senior manager.
The majority of my working life was spent in Universities where as a senior academic I had responsibility for the recruitment, management and development of staff, the recruitment and management of students, the management of budgets, strategic development and the management of quality and standards. Since retiring from full time work, I have continued to undertake quality assurance work in the UK and overseas in relation to organisations having to meet statutory body and organisational requirements. My managerial experience builds upon my academic background and research in statistics and systems.
Graham's current term of office runs until 31.12.24.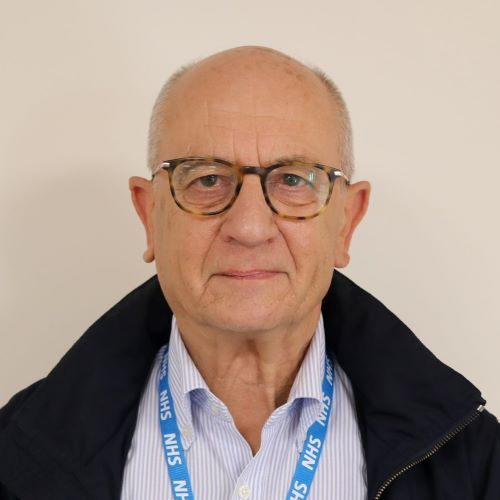 Malcolm Gibson
Public Governor
I was born and bred in Barnsley and have lived here all my life. During my working life I was an electrical engineer specialising in controls applications and machine control software. I have travelled the length and breadth of the country and beyond during my career but I was always glad to get back "home". In my personal life I have a wide range of interests including dancing, walking, reading and golf. I have always been a very sociable person, which is probably the reason I have served on numerous different committees. These range from various Institute of Advanced Motorists committees, being a school governor, a parent-teacher association and the neighbourhood's watch.
I was made redundant at the beginning of the coronavirus pandemic. After a little time re-evaluating my life, I was fortunate enough to start working part time at Barnsley Hospital as a bank porter. I enjoy my role tremendously as I feel like I am giving something back to my community by helping make a difference to both patients and visitors.
I enjoy being able to make a difference and be part of team. Via my role as a porter, I heard about the governors' positions. This then spurred me on to look at the roles and see if there was something that I could add value to. The answer was yes; so here I am.
Malcolm's current term runs to 31.12.24.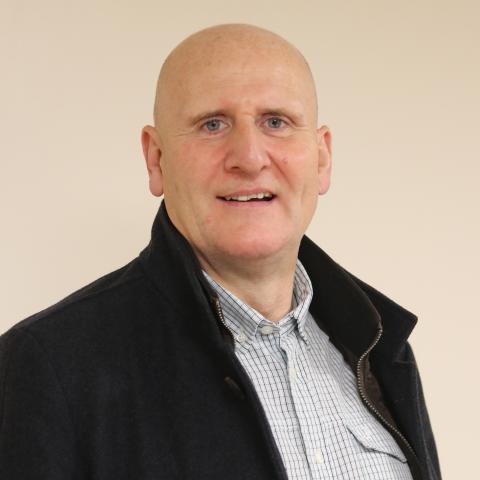 Phil Hall
Public Governor
I have volunteered at Barnsley hospital for over forty-eight years. I worked with hospital broadcasting providing Barnsley FC commentaries from Oakwell and more recently, as a volunteer in the A and E department. I am a passionate supporter of the hospital and the NHS, who have provided great care for myself and my family over the years. I really want to give something back in my role as a governor. I am also involved with Reds in the Community; the charitable arm of Barnsley Football Club, who do a lot of work to promote preventative health and fitness for Barnsley area residents.
As someone who has profound hearing loss, I am committed to ensuring that the hospital is fully accessible to disabled people. 
Phil's current term runs to 31.12.24.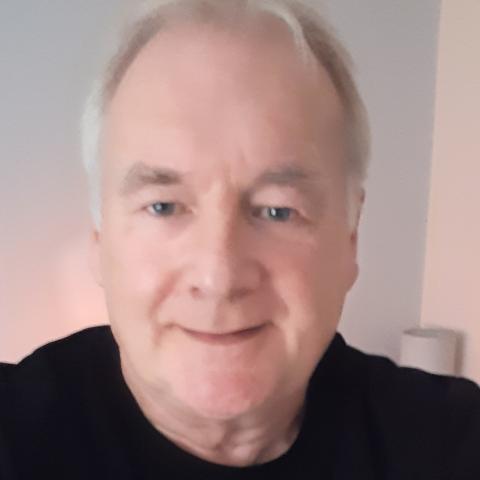 Chris Millington
Public Governor
I was born in Barnsley and still live in Barnsley with my wife. We have two daughters and four grandchildren.
My full-time career path saw me working in the retail motor trade, starting on the shop floor, rising to be Main Board Director.
I am passionate about customer care, and getting things done at pace, and I look forward to bringing care closer to home and reducing inequality of care across the whole of Barnsley.
We have a great local hospital and I want to contribute to making it better than the best.  I am particularly excited about changing the way we deliver care through all of our health and wellbeing partnerships.
Chris' current term runs to 11.5.25.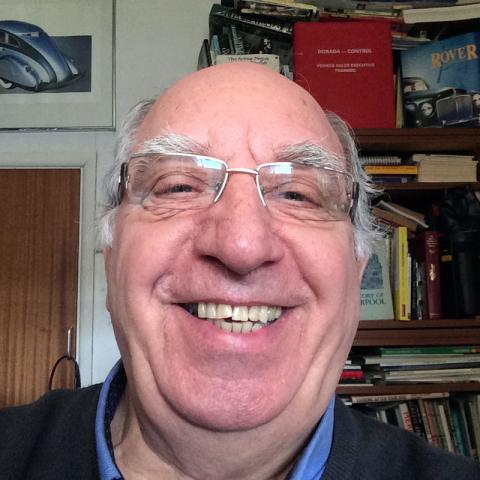 Annie Moody
Public Governor
I am retired from the Civil Service where I had a variety of roles, most recently managing a national project to improve the experience of customers who needed to contact my government department. Over recent years I have had back, neck and shoulder operations, and am therefore well placed to have a front-line view of what is great patient experience and what is less great! I am enjoying using this experience, together with skills from my working life, as a public governor helping represent views of current service users.
I have been a public governor since January 2015, and it was my privilege to have been lead governor for three years from January 2017 to December 2019. It was a really interesting three years with lots happening, and it was personally very rewarding. I stepped down as lead governor at the end of 2019, although I am continuing to be a public governor. I will use all my previous experience, together with my commitment, and enthusiasm, to help contribute to the success of the Trust.
Annie's current term of office runs until on 31.12.23.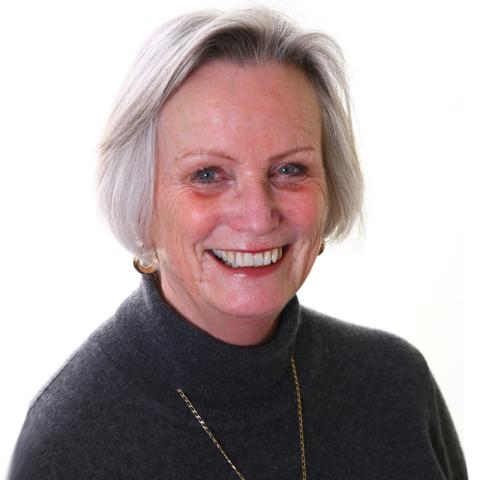 Adriana Rrustemi
Public Governor
I am committed to contributing to the work and future development of Barnsley Hospital, in order to improve the quality of services and care for all patients, carers and other stakeholders.
I have first-hand knowledge of the needs and aspirations of Barnsley's communities. I have developed valuable experiences and skills set through various roles in national and local government involving finance and governance.
I am an experienced board member with a proven track record in strategy, performance, risk identification and management, finance, and operational and user relationship management.
Adriana's current term of office runs until 31.12.22.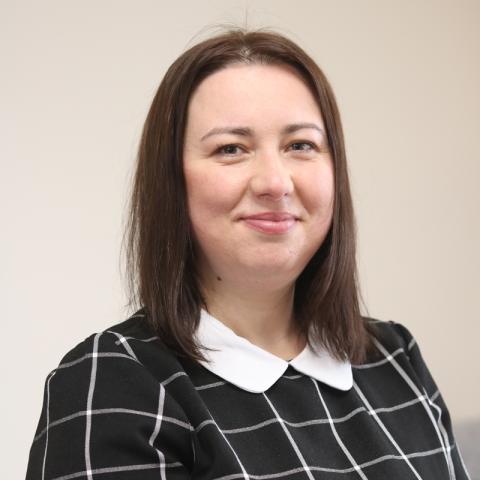 Margaret Sheard
Public Governor
I was born and brought up in Barnsley and have lived in Monk Bretton for most of my life. The majority of my working life has been in the NHS. I started nurse training in 1975 and worked for almost 40 years as a Registered General Nurse. I spent short periods working at Kendray and Beckett's Hospital with the majority being at Barnsley District General Hospital, gaining experience across many different specialities.
Outside of the NHS I have held office as a Barnsley MBC Councillor with 20 years' experience. During this time I was Chair of the Scrutiny Commission within the Council. I was honoured to be elected Mayor of Barnsley for 2010 to 2011. I have held a number of positions in Barnsley including: President of St John Ambulance and Chair of the British Heart Foundation.
More recently, I have become a member of the Barnsley Patients Council and the White Rose Medical Practice patient group. I have vigorously advocated for improvements in Cancer Care for over 25 years and oppose privatisation of the NHS as I strongly believe the NHS belongs to the people.
Margaret's current term of office runs until 31.12.22.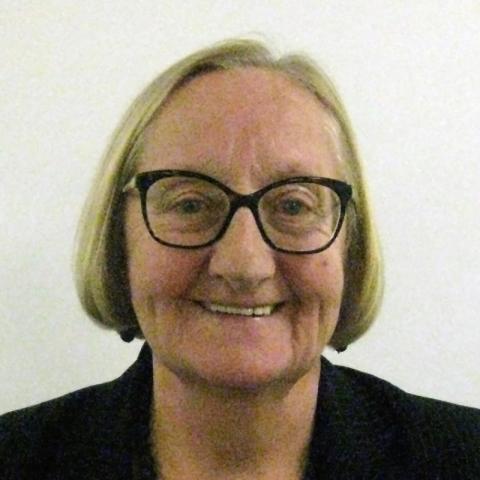 Ann Wilson
Public Governor
I have worked for the NHS on a number of occasions. Initially as a volunteer in the 1970s and then as a nursing auxiliary. I thoroughly enjoyed this role and remained in this post for over 10 years. I then went on to work as a community based warden where I looked after elderly residents in their own homes. I was drawn back to Barnsley Hospital in 2014 as a volunteer and continue to be an active member of the group.
I have a great interest in the Trust, the people who work here and the community it serves.
I hope that my past and present experience within the Trust will help support and inform my role as public governor.
I look forward to serving the Trust and the community in my capacity as governor. 
Ann's current term runs to 31.3.25.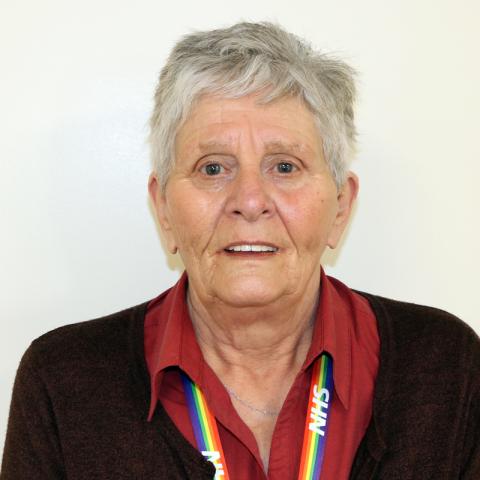 Phil Carr
Public Governor 
I applied to become a governor of Barnsley Hospital having lived in Barnsley all my life and used the hospital services.
After my retirement from being a Forman coach builder, I took on several volunteering roles to help my community and keep myself active. I volunteer for South Yorkshire Fire and Rescue and South Yorkshire Police, and for Barnsley Hospital. I thought I could contribute all my experience of volunteering and work, to the governor role.
Phil's current term runs to 14.3.26.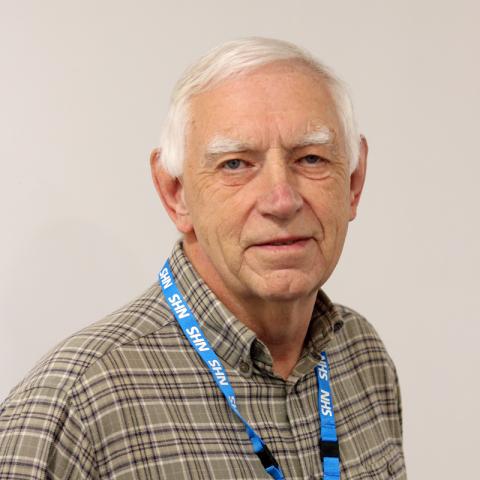 Rob Lawson
Public Governor 
I have lived in Barnsley most of my life and being retired I have time to devote to this important role within the local area. I am married with a son and I live near the hospital. My family and I have used local NHS services over the years and I would like to give something back. I care about the NHS and I am keen to help the Trust deliver high quality healthcare for the community.
I hope to see the Trust develop through partnerships with local medical providers and ongoing input from Trust members. Ensuring effective teamwork with the involvement of ALL healthcare people and partners is key to delivering the strategic goals of the Trust.
I worked for GPO Telephones, then BT, for 30 years in technical roles. My last few jobs were in management. I experienced many changes within a large complex organisation. I left BT on voluntary redundancy terms and retrained. I succeeded in qualifying in training and QSE (Quality, Health & Safety - environmental management and auditing). In my last work role, I was Group QSE Manager for a national security company.
In view of my knowledge and varied experience I believe I can contribute, and help the Trust succeed.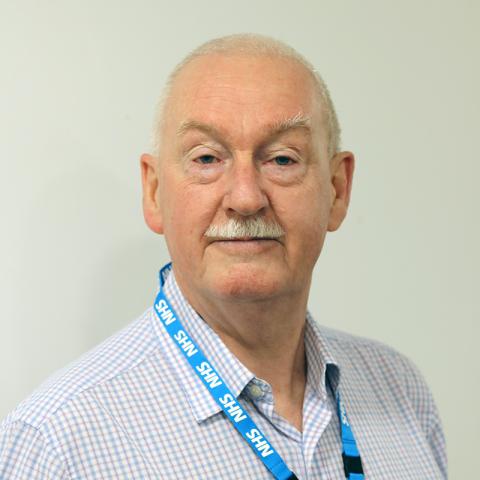 Jenny Platts
Co-opted Advisor 
I have previously been a Partner Governor for Barnsley Council at the Hospital for 14 years. I recently retired as a Councillor where I was the spokesperson for Place Health and Adult Social care.
I was born in Barnsley and have lived in Athersley South most of my life. Myself and my family have used inpatient and outpatient services at the Trust. We have a very high regard for all the staff and the Hospital.
From my experience of representing St Helens ward for 16 years, and working in the community for many more years. I have gained considerable experience in listening, working with and representing residents which I will continue to do as a governor.
I am really pleased to be continuing as a co-opted governor at the Trust and look forward to working as a team with my governor colleagues.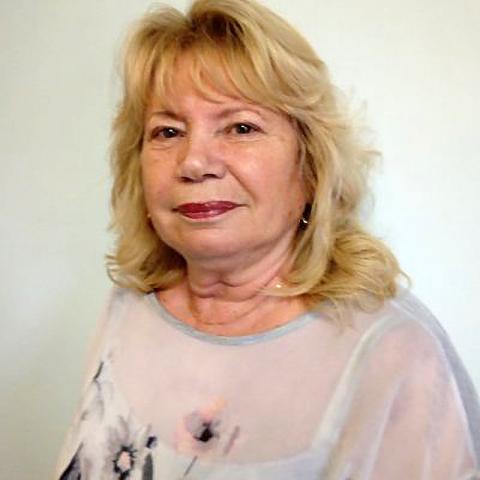 Martin Jackson – Representative Joint Trades Union Committee
Partner Governor
I have worked at Barnsley Hospital for 30 years and have been a union representative for 28 of those years. In my day job, I am a charge nurse on the coronary care unit, where I have worked for the last 20 years. I am in the very fortunate position in that I really enjoy both of my roles within the organisation. I know what it is like to have a job that you do not like and this makes me really appreciate that looking forward to coming to work is very important in life. I have always felt that our hospital absolutely delivers the best possible patient care, often under very difficult circumstances. In my view our most important asset is our staff, who work extremely hard to ensure that the care that we deliver to the Barnsley population is of the highest quality. I strongly believe in our values and behaviours, policies and statements and hope to contribute to our hospital becoming an even more attractive a place to work and be cared for.
As a governor I hope to contribute by giving a staff view to what is happening in the hospital, in the hope that our staff are considered when we make decisions about our hospital's future. I really enjoy working with my fellow governors to ensure that this happens and hope to continue working with them for some time.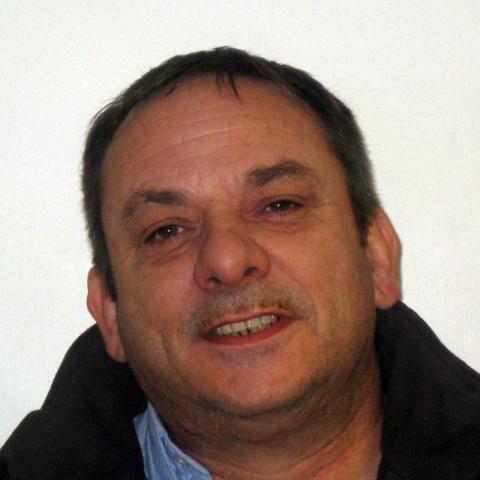 Paul Ardron – Sheffield Hallam University, Faculty of Health and Wellbeing
Partner Governor
I am a Partner Governor for Sheffield Hallam University. At the university we educate and train a wide range of health and social care staff including nurses, midwives, social workers, bio scientists and allied health professionals for the health and social care economy; locally, regionally, nationally and internationally. Many of the staff employed at Barnsley Hospital will have studied at Sheffield Hallam University and its predecessor Sheffield City Polytechnic. My role is that of Head of Health and Social Care Partnerships within the College of Health Wellbeing and Life Sciences. I work with partners around England in order to develop strategic partnerships, business development and educational packages including Government Departments and Bodies, Acute Trusts, Community Trusts, Mental Health Trusts, Primary Care, and a wide range of private independent and voluntary organisations.
I have worked in this field for more than 30 years including working alongside Barnsley Hospital.
I represent the university on a range of bodies including advising NHS Local Workforce Action Boards in South Yorkshire and Bassetlaw, Lincolnshire, Derbyshire and Nottinghamshire.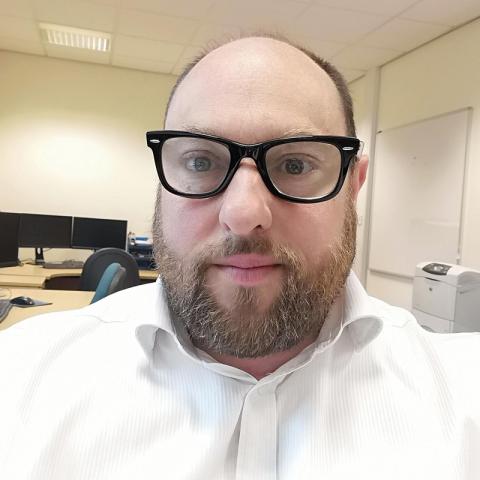 David Akeroyd – Barnsley College
Partner Governor
David Akeroyd is the Principal and Chief Executive of Barnsley college having joined them in August 2019. David's background is originally Financial Services working in this sector for almost 20 years before joining the Further Education sector in 2008 – initially as a maths teacher. He progressed quickly to management positions and has been a senior manager in his last three colleges leading significant improvements across all aspects of education.
He is keen to become active across the Barnsley community and sees the opportunity to be a member of the Council of Governor's a privilege and looks forward to helping in any way that he can.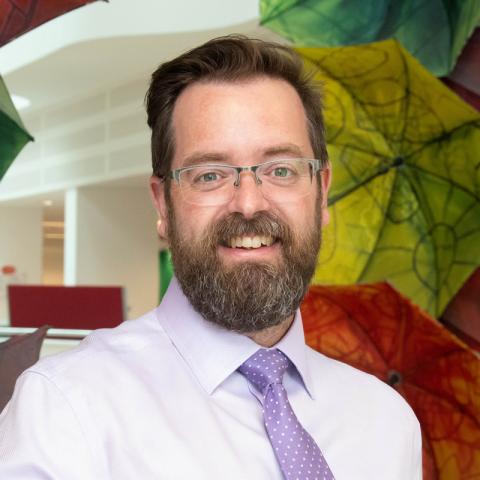 Jo Newing
Partner Governor 
Jo began her General Nurse training in 1976 in Eastbourne on the South Coast.  Following completion of her training, she spent a year living and working in London.
In 1980, Jo moved to work on the Coronary Care Unit at Barnsley Hospital, where she spent several years. Jo subsequently went on to train as a registered Mental Health Nurse and took up a position at the old Middlewood Hospital in Sheffield. There she worked with patients to support their move to the community; in preparation for the closure of the hospital.
Jo then worked with a GP practice in Sheffield helping to manage a pilot scheme that supported homeless people; this has now become a fully funded project.
After seven years with the homeless team, Jo took up a position with the Sheffield Child and Adolescent Mental Health (CAMHs) services. Jo spent a further seven years at CAMHs, working with young people who have ADHD and autism.
In 2006 a position for an ADHD specialist became available in Barnsley. During this time Jo qualified as an Independent Nurse Prescriber, which enabled her to manage the care of her patients more holistically.
Jo is a Councillor for Old Ward, and serves as the Cabinet Spokesperson for Place: Health and Social Care.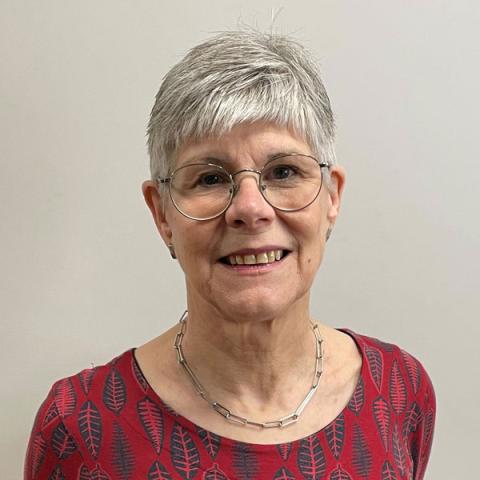 Professor Michelle Marshall – Sheffield Medical School
Partner Governor
I represent the University of Sheffield as Partner Governor and began my term in 2018. I am the interim head of the Academic Unit of Medical Education at Sheffield Medical School and work closely with local hospitals and general practices across South Yorkshire. This is where our medical students, physician associates and other healthcare students from the Faculty of Medicine Dentistry and Health are based during their training. Many of them stay to work in the region once they qualify.
I previously trained as a nurse and worked at the Northern General Hospital before moving to work at the University. My research was in the area of stroke rehabilitation and interprofessional education and involved working with all members of the healthcare team, prior to my focus on medical education. In my current role, I work locally and nationally with organisations responsible for the governance and regulation of medical training to ensure that we deliver the highest quality training for our students.
My experience and background mean that I am well placed to contribute effectively to the governance of Barnsley Hospital to ensure that the Trust provides the best service possible for the people of Barnsley.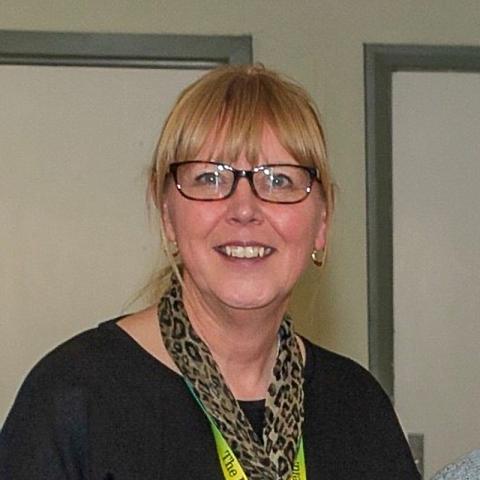 Joanne Smith
Staff Governor
I have lived and worked in Barnsley all my life. I joined the NHS at Barnsley Hospital in 1999 as a Switchboard Operator and have continued with my career path at Barnsley for over 22 years. My current role is a new role for the Trust which sits within the Quality and Clinical Governance Team as Compliance Coordinator, working with the Trust's CQC Inspector and senior team to continue to improve the quality of care we deliver to our patients.
I moved into my first management role in 2009 in the Corporate Division as Administration Manager and my portfolio grew and progressed to the Corporate Support Services Manager.
I wanted to continue to make a difference for patients but working more with the clinical teams. In 2016 I was successful in obtaining a Service Manager role in medicine covering a wide portfolio of services; endoscopy, gastroenterology, care of elderly and stroke. I worked in a triumvirate with clinical leads and matrons and felt privileged to do so. As teams we developed services and continued to make a difference to patient care.
Over the years I have worked with many teams of staff in clinical and non-clinical roles/departments. I have a good understanding of how hard staff work and how important it is to support them to deliver safe patient care.
As a newly appointed governor I hope to be able to contribute by giving staff assurance that they are considered when decisions are made which will impact them and the care they provide to our patients in the future. I am excited about working with my fellow governors.
Joanne's current term of office runs until 31.12.24.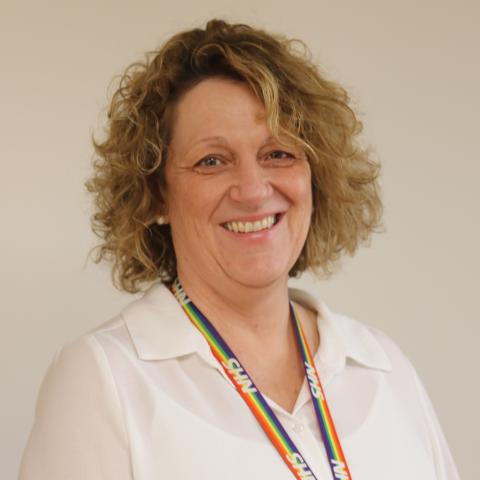 Nigel Bullock
Staff Governor 
Nigel has experience working in Leeds, Pontefract and Sheffield as an Acute Pain Nurse Specialist and also worked in New Zealand for 5 years. He also served in the British Army as a Nursing Officer with tours of Iraq and Afghanistan.
Nigel has 16 years' experience solely in Acute Pain Management, 30 years in total nursing and is a non-medical Prescriber.
He has been the Lead Clinical Nurse Specialist (CNS) for Acute Pain since October 2020.
Nigel's current term of office runs until 31.12.25.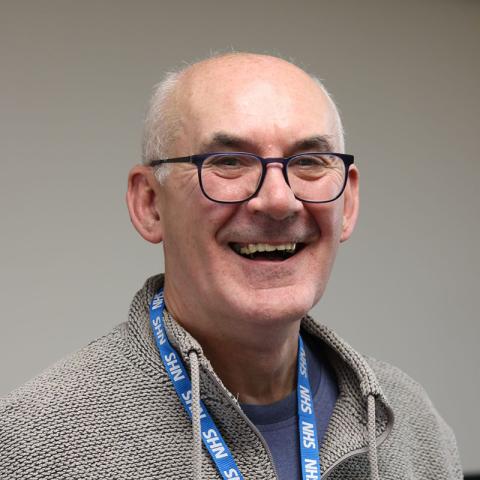 Wissam Al Ahmad
Staff Governor
I am a speciality doctor (surgeon) in trauma & orthopaedics at Barnsley Hospital. I have lived and worked in Barnsley for the past 14 years. I hold Membership of the Royal College of Surgeons (MRCS) and I am certified by the European Board of Orthopaedics and Traumatology (EBOT exam). 
I want to champion staff causes and contribute to conversations on the culture of working at Barnsley Hospital, building upon what staff love about working at Barnsley Hospital.
Wissam's current term of office runs to 31.12. 25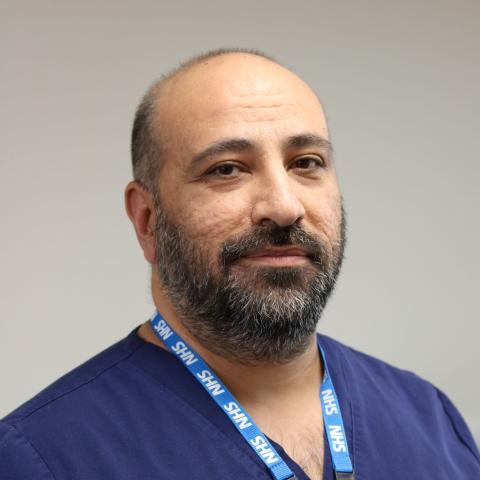 Rebecca Makinson
Staff Governor 
I started working at Barnsley Hospital in 2010 - first as an Auxiliary Nurse. I secured my first Staff Nurse job here at Barnsley.  I have worked in different departments so I feel that I have a good understanding of the issues faced by staff, patients and visitors to our hospital. I returned to the hospital in 2021 to work in ICU. I have enjoyed being back in a hospital environment.
I put forward my application to become a Staff Governor because I really feel to make a difference to our working lives, we need to speak up on the issues that we face. I want our hospital to be a safe place to work, a safe place to be treated and a place that people choose.
I am looking forward to the next three years and the opportunities that the Staff Governor role will bring.
Rebecca's current term of office runs to 19.04.26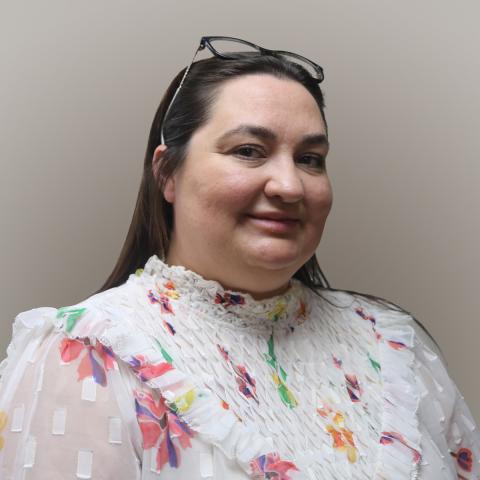 Jon Maskill
Staff Governor
I am a consultant anaesthetist and intensivist at the Trust and have lived in Silkstone for the last 20 years. I grew up in York and went to Sheffield Medical School.

I first came to Barnsley as a doctor in 1993 and worked here as a junior doctor for several years. I came back to Barnsley as a consultant between 2001 and 2010. After a spell in Doncaster I returned once again in 2021. I have a law degree and am a research assistant in medical law at Northumbria law school in my spare time.
Jon's current term of office runs until 31.12.24.