Community Diagnostic Centre
Our Community Diagnostic Centre (CDC) is based in The Glass Works in Barnsley Town Centre. It offers vital testing and screening services in a convenient location in a fresh and modern environment.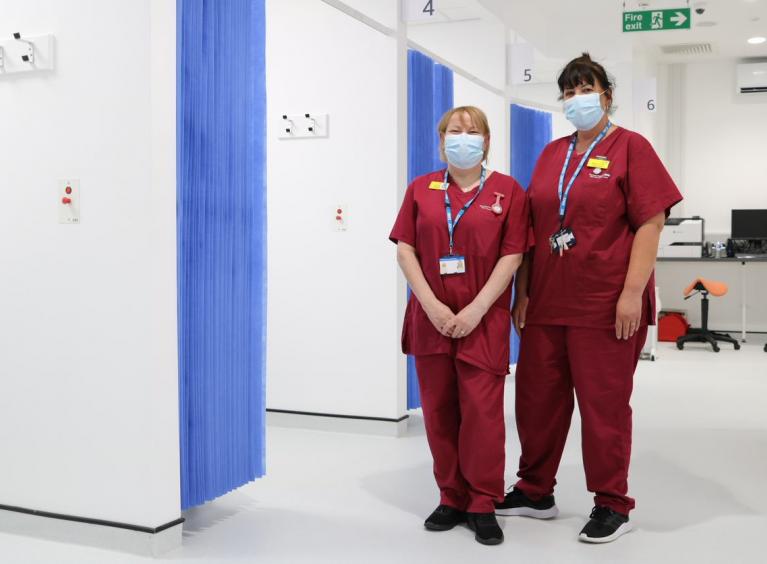 Services provided at the CDC
Services provided at the CDC include:
Ultrasounds (apart from maternity)
X-Rays
Breast Screening (apart from maternity)
Phlebotomy (blood tests)
Bone density scans (often used to rule out or confirm osteoporosis - having brittle and weak bones)
Anyone coming to the CDC must have a confirmed appointment. It is not possible to self-refer for appointments at the CDC. Appointments can be made following a referral by your GP (or other clinician), or through a letter inviting you to attend for screening.
The CDC's opening times
The CDC's opening times are:
Monday to Thursday – 8am to 7.30pm
Friday – 8am to 5.30pm
Please note the CDC is not a walk-in centre and you must have an appointment to attend.
The CDC is staffed by a multi-disciplinary team of staff, including nurses and radiographers.
Getting to The Glass Works
Parking at The Glass Works could not be easier. The multi-storey can be found on Lambra Road, just off the Alhambra roundabout. With easy access from Doncaster Road, and other major highways. For Satnav users, follow S70 1SF to the customer car park. Get directions to the CDC. Park on any level in The Glass Works car park and take the lift or stairs to the ground floor. Once you exit the lift lobby, head straight on and you will find us on your left after about 100 metres.
The Glass Works is located near Barnsley Transport Interchange. 
Where is the Community Diagnostic Centre within the Glass Works?
The CDC is opposite the rear entrance to Barnsley Markets.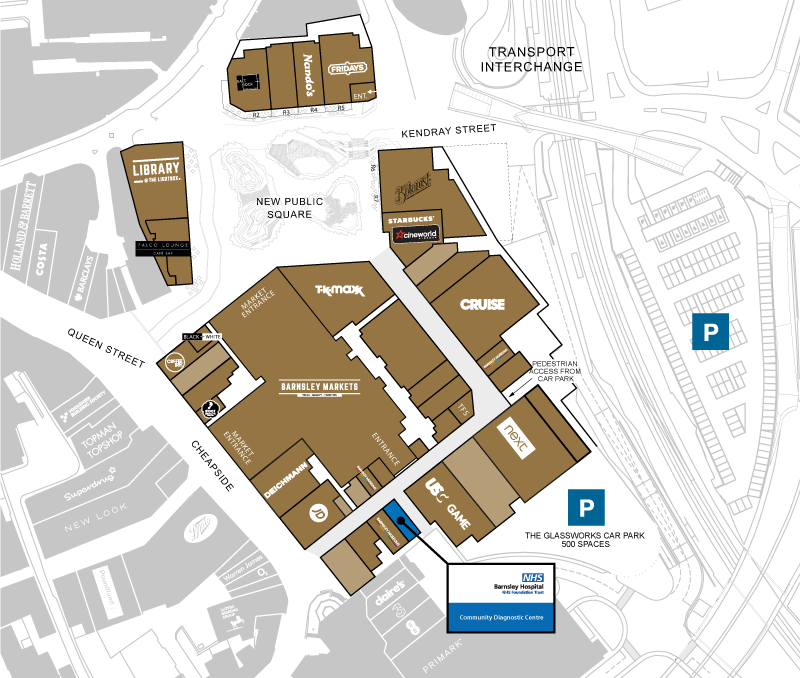 How to get to the Community Diagnostic Centre in Barnsley
A video showing patients how to get to the CDC, Barnsley.