Hospital asks everyone to join in Black History Month
Barnsley Hospital has been celebrating Black History Month with a 'Call My Name' campaign and a survey about the needs and experience of Black and Minority Ethnic (BME) colleagues.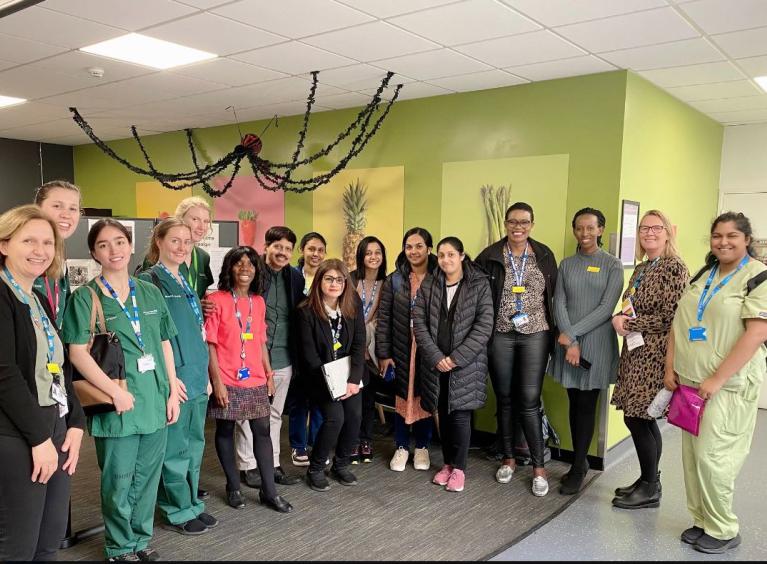 Staff met for an event in the hospital restaurant on Wednesday (October 25) where Consultant Paediatrician Dr Rajeev Gupta gave a powerful speech about Black History Month.
Dr Gupta, Chair of the hospital's Race Equality staff network, referred to 'the incredible journey of Black history – a saga of strength, resilience and unparalleled contributions.' He spoke about the roots of Black history including ancient empires like the Pharaohs of Egypt and the scholars of Timbuktu who left indelible marks on science, culture and art.
He said: "Black History Month is not just a moment to look back, but an opportunity to envision a future where every individual's narrative is woven into the very fabric of our shared history."
The event theme was around 'Call my Name,' a positive campaign to encourage staff to pronounce and call BME names correctly. This was followed by a fun 'wheel of fortune' draw. Dr Gupta encouraged people to actively participate in Black History Month by attending virtual seminars, reading literature by Black authors, supporting Black-owned businesses, and most importantly, engaging in conversations.
Roya Pourali, the hospital's Inclusion and Wellbeing Lead, said: "Black History Month was celebrated at the hospital with the support of our Inclusion and Wellbeing team and Race Equality staff network. Our Trust is committed to Equality, Diversity and Inclusion (EDI) and the event was a clear example of inclusivity as LGBTQ+ staff network also attended to support the event. 
"Executive Directors, Non-Executive Directors, internationally educated nurses, patients and staff also attended. The event was inspirational to all of us and we're glad to work for an inclusive organisation." Black History Month ends on Tuesday (October 31).