Joan's ultimate gift of tissue donation
Every year hundreds of lives are saved because of donated organs like hearts and kidneys. It's not so widely known that donated tissue such as skin, bone and corneas can also save or dramatically improve lives. For Organ Donation Week (18 - 24 September), we spoke to Sarah Derbyshire-Kripp about her mum Joan - the first tissue donor at Barnsley Hospital.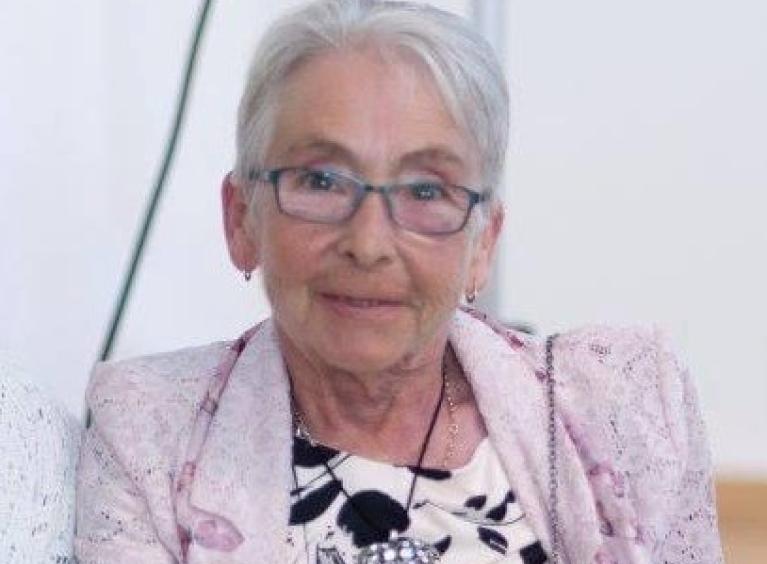 Joan Derbyshire was born and bred in Barnsley. Joan, 73, had four children and six grandchildren as well as four great grandchildren. A familiar figure on her estate in Athersley South, she was a foster parent when younger – caring for at least 15 foster children over the years - and she was also skilled at crafts.
Her daughter Sarah, 38, who also lives in Athersley South, said: "Mum loved getting to know everybody. She would make cards for everyone's birthdays and also had a little sausage dog called Betty which she used to walk - that's how she knew everybody on the estate."
"In January this year, she'd been ill for a couple of weeks with a chest infection. She'd had Chronic Obstructive Pulmonary Disease (COPD) for 12 years and was having 'rescue packs' of antibiotics at home. But she didn't improve. We rang the doctor who said she needed to go straight to A&E so she went to Barnsley. She was admitted to the Acute Medical Unit before going into the respiratory unit the next day."
Sadly, it was only a matter of hours before the family got a call from the hospital to say Joan was deteriorating and had been given morphine to make her more comfortable. Sarah and her sisters Anna and Louise managed to see their mum shortly before she passed away.
Sarah said: "It was difficult for us. It hit us like a ton of bricks because mum had only celebrated her 73rd birthday a couple of days before. We'd never discussed organ donation in the family and didn't know mum was on the donor list. When we were approached about it, we decided that if someone else could benefit, then we would do it. Mum would have been happy with that.
"The conversation we had with the donation team wasn't at all forceful and we made the decision quickly. Mum donated corneas and tissue which could be used to help someone or for research."
Paula Barber, Lead Nurse on Barnsley Hospital's Respiratory Care Unit, said: "Tissue donation improves quality of life for many people of all ages. Transplanted tissues help to repair injuries, can give the gift of sight and movement and even save a life.
"Just one tissue donor can help enhance the lives of up to 75 people. The decision to donate can also bring a lot of comfort to families who have just lost their loved one. Being involved with this, the generosity of this family to donate their loved ones' corneas, has been both humbling and an amazing experience on the Respiratory Care Unit."
There are 7,000 people in the UK waiting for an organ transplant but only around 1,400 donors a year. Confirm your decision about organ donation at www.organdonation.nhs.uk
Editors' Notes
Barnsley Hospital is proud to have been supporting people through organ donation for many years. In the last year with the help of Quality Improvement programmes, the hospital has also begun to support the retrieval of tissues. This work has an incredible impact for patients living with life limiting conditions. Through tissue donation, people are able to donate heart valves, skin, corneas, femoral arteries, bones and tendons.

Many people are aware of organ and tissue donation but as it can be a difficult subject to discuss they have never stated their wishes to family and friends.

People think the time to think about organ and tissue donation is when people are unwell. The time to talk of organ and tissue donation is when you are well and can express your wishes.

Having an illness or medical condition doesn't stop you from registering your organ donation decision, and specialist healthcare professionals decide in each individual case whether organs and tissue are suitable for donation.

If you want to be an organ donor after you die, it's really important that you talk to your loved ones and make sure they understand and support your organ donation decision. You can also register your decision on the NHS Organ Donor Register.

Barnsley Hospital was lit up in pink on Monday 18 September to support Organ Donation Week.