Hand Physiotherapy
The Hand Therapy Service serves to manage more specific and complex conditions of the hand, with less complex fractures and soft tissue injuries being also managed throughout the department.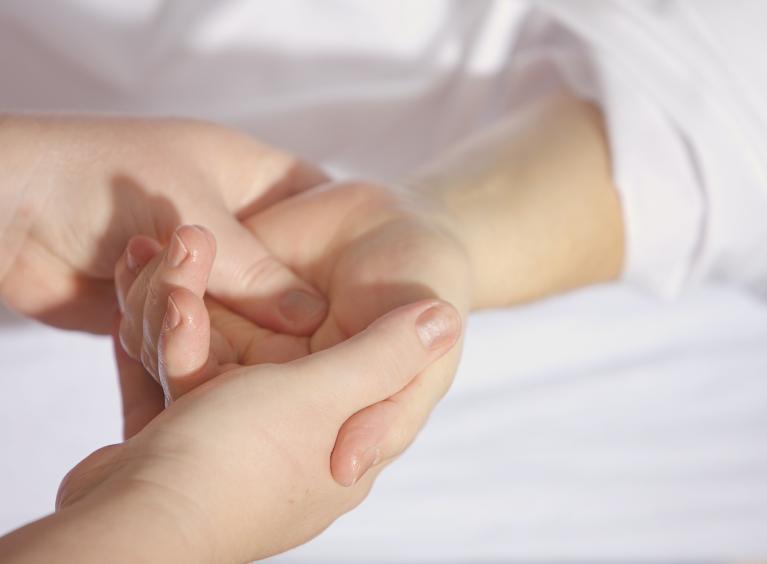 Healthcare provided
Referrals are received from Consultants within Barnsley Hospital and out of area - from centres where more complex hand surgery is undertaken.
Some patients may get referred back for their post-operative therapy following surgery elsewhere. These include the Plastic Surgery Department at Northern General Hospital (Sheffield), Pinderfields (Wakefield), Leeds and Rotherham.  Specific links with Physiotherapy and Occupational Therapy at the Northern General Hospital aim to provide seamless continuity of care for Barnsley patients following their surgery in Sheffield.
Treatment is on a one-to-one basis and is dependant upon the presenting problem
Following an initial assessment, patients are given an individual treatment programme, which may include the following:
management of pain
management of swelling
wound/scar treatment
joint mobilisations
soft tissue mobilisations
specific exercises
strengthening/loading programmes
splinting
electrotherapy
Close links are maintained with the referring consultant and other members of the care team.
Best practice is maintained with a strong commitment to continual professional development. Our team follow British Association of Hand Therapists guidelines and we benchmark with other local treatment centres.
Related links