Medical Photography
Providing a wide range of photography and video services to support clinical documentation, teaching, and research at the hospital.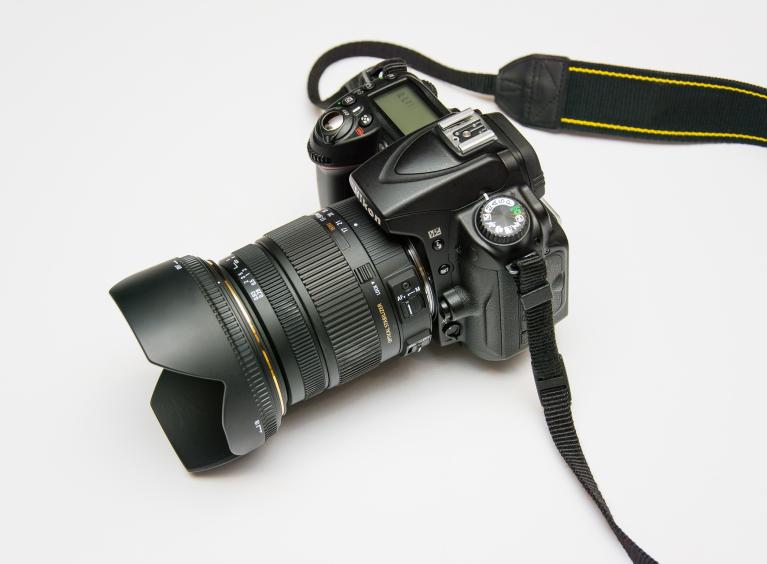 Why are there medical photographers in the hospital?
The Medical Illustration team are professionally qualified and strive to achieve the highest standards by combining traditional skills with modern technology.
Our highly skilled photographers are accredited by AHCS (Academy for Healthcare Science) and are bound by the Institute of Medical Illustrators' Code of Professional Practice.
They provide many services to the hospital:
clinical photography of patients on wards, in theatres, clinics and the studio
medico-legal photography
non-clinical Photography including staff portraits, public relations, architectural, equipment and product photography
ophthalmic photography which provides a range of imaging techniques to support the diagnosis and treatment of a range of eye conditions. The imaging techniques include digital photography of the front (anterior segment) and back of the eye (retina) and Fundus Fluorescein Angiograms (FFA)
advice on consent & copyright
Get in touch
Call us on
01226 432391
On Monday and Wednesdays between 8.30am to 5.00pm, and Thursday & Friday 8.30am to 4.30pm
What to expect
When you come to the Medical Imaging Department, you must check in at reception to let them know you are here for medical photographs.
Once in the studio, a photographer will check you have understood the consent you've given, and answer any questions you have.
You may have to remove items of clothing, jewellery, or makeup. A chaperone is available if you would like to have one.
All photography is treated with discretion, confidentiality and sensitivity, and all photographs are covered by the Data Protection Act.
Who will see the photographs?
Medical photographs are confidential; just like any other part of your medical records. Only staff directly involved in your care will see your photographs.
What are the photographs for?
We take medical photographs primarily for medical records. It's important to keep a visual record to monitor the progress of your condition or treatment. In many cases, a photograph documents the current appearance so we can monitor changes over time.
Medical photographs can also:
help decide when treatment should begin
aid the assessment of a course of treatment
reassure you your treatment is working and your condition has improved
provide a record of your appearance before and after surgery
help your clinician seek help and advice from other specialists
Consent to Photography
There are three levels of consent. It's your choice, and if you have any questions about consent please ask the Photographer when you visit.
Level 1 – Confidential Record
Photographs stay confidential in your medical records.
Level 2 – Confidential Record and Teaching
Clinicians may use your photographs to educate other medical staff. We do not share your personal information.
Level 3 – Confidential Record, Teaching and Publication
If a clinician wants to publish your photographs they need you to agree consent before publication. We only publish photographs if you sign level 3 consent.
If you change your mind
If you later decide to change the level of consent you agreed, you can do so by contacting the Medical Photography department.
We will update our records and will not release any more copies of the photographs. Unfortunately, it is not possible to withdraw any material that has already been published.
Visit the AccessAble website for accessibility information and directions for visiting the Medical Illustration service.