Acute Neurological Physiotherapy
Neurological physiotherapy is the treatment of patients who have a neurological disorder. Neurological disorders are those affecting the brain, spinal cord and nerves; such as strokes, multiple sclerosis and Parkinson's disease.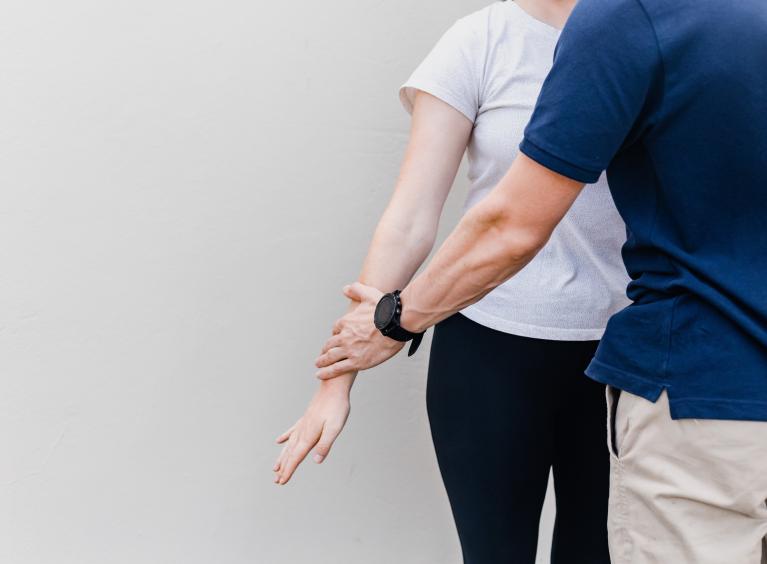 Who is cared for by the Acute Neurological Physiotherapy Team?
The acute neurological physiotherapy team is based on Ward 20.
Physiotherapists on the ward - which is also known as as the Acute Stroke Unit - work alongside other allied health professionals, such as occupational therapists and speech and language therapists and all members of the multidisciplinary team to ensure the needs of the patient and service are met.
Together they assess and treat patients on the ward, having access to their own therapy room and specialist equipment.
Although based on the Acute Stroke Unit, the Acute Neurological Physiotherapists also treat patients throughout the Hospital that have clinical neurological symptoms.
These symptoms can be caused by:
traumatic brain injuries
Parkinson's 
multiple sclerosis
brain tumours
spinal cord compression
Guillain Barrie syndrome (a disorder in which the body's immune system attacks part of the peripheral nervous system) 
Patients requiring on-going therapy on leaving BDGH may be referred onto the following services:
Stroke Rehabilitation Unit (Kendray Hospital)
Intermediate Care
Hospital at Home
Neurological Rehabilitation Unit (Kendray Hospital)
Community Physiotherapy
Assessment and Rehabilitation Therapy Service (ARTS)
Neurological Outpatients (Mount Vernon Hospital)