Stroke Services
The Acute Stroke Services department provides treatment and care for patients who have suffered a stroke or transient ischemic attack (TIA).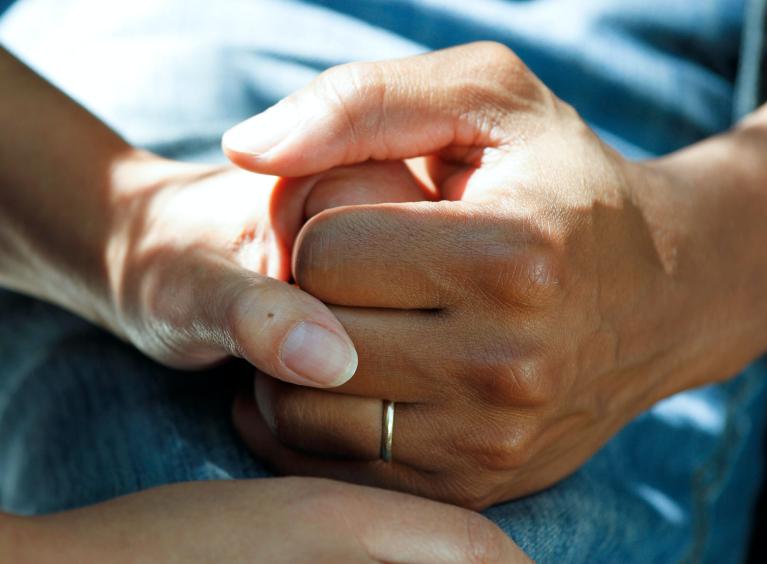 Healthcare provided
Stroke is the third most common cause of death and a leading cause of severe disability. There is strong clinical evidence to suggest that the delivery and organisation of specialised stroke care can reduce the chances of morbidity and mortality in the future for a patient.
Barnsley Hospital's stroke services have been developed in order to provide the best possible evidence-based care around the needs of the patient, their carers and family. There is strong team commitment and enthusiasm in driving the service forward.
Mandy's story
Mandy, a former patient, speaks about her experiences of having a stroke at work, her treatment and care and recovery. 
Acute Stroke Unit (ASU)
Our ASU provides specialist services for people who have had a new suspected stroke or high risk TIA.
The ASU has a range of specialist medical, nursing and therapy staff. The facilities and equipment are used by all members of the multi-disciplinary stroke team.
Patients receive an initial emergency department review. If suitable they are then referred to the stroke response nurse who will assess the patient, and arrange appropriate investigations such as a CT head scan. Patients are then transferred to the ASU. The acute stroke team aim to stabilise the patient to prevent further strokes and maximise recovery potential.
Treatment and care provided by the ASU 
early assessment and CT head scanning to detect or exclude haemorrhage and any other pathology
direct admission from A&E for all potential stroke and TIA patients. Some of these patients may eventually be identified as a stroke mimic and removed from the stroke pathway
assessment for thrombolysis treatment (clot busting) 
monitoring clinical observations which include; blood pressure, pulse, temperature and respirations, neurological observations and oxygen levels - as required
initiation of treatment and investigation according to type of stroke
referral to appropriate members of the therapy teams; physiotherapy, occupational therapy, speech and language therapy, dietetics and any other staff that may need to intervene with the patient
safe management of nutrition and hydration (with options for nasogastric or PEG feeding where needed)
investigations ( both inpatient and outpatient) 
secondary prevention and health education including reducing lifestyle risks
Outpatient stroke services
Barnsley Hospital offers an outpatient clinic appointment for patients discharged from the acute stroke unit or who are referred by GP's. These clinics are either led by the stroke consultant or stroke specialist nurse.
TIA clinics
We run clinics for high risk and low risk TIAs.
The TIA clinics are led by the stroke specialist nurse or one of the stroke response nurses with support from the stroke consultant.
The low risk TIA clinic is run by South West Yorkshire Partnership Foundation Trust (SWYFT) and is led by the stroke consultant or stroke nurse consultant.
Referral into the TIA clinics is either from A&E or a GP. High risk TIA referrals are sent rapidly to the Barnsley Hospital appointment centre. An appointment will be made for the same or next day.
Low risk TIA referrals are sent to SWYFT's community clinic.
TIA is a medical emergency – anyone experienced a suspected TIA should see a doctor immediately.
As part of your consultation a concise history will be taken, which will include date and time of onset of symptoms, what symptoms you have experienced and for how long these symptoms lasted.
Following your consultation if a diagnosis of TIA is suspected, you may require several investigations, which usually include:
blood pressure testing
blood tests
ECG test
carotid doppler studies
you may need a CT scan or MRI scan
you may need an echocardiogram or 7 day cardiac monitoring
The majority of these investigations will be carried out on the same day of your clinic appointment, so please be prepared for a lengthy visit.
Once your tests have been carried out, you may be started on medication and the recommendations for on-going management will be forwarded to your GP via letter. Usual treatment is medication to control your blood pressure and cholesterol, and medication to prevent blood clots forming.
You will also receive education and advice on lifestyle factors and reducing risks.
A follow up appointment will be made to attend 3-4 weeks later for the results of investigations and on-going management.
Rehabilitation and discharge
Some patients may require ongoing rehabilitation once deemed medically stable. These patients will be transferred to the Integrated Community Stroke Rehabilitation team based at Kendray Hospital, Barnsley.
However, if inpatient rehabilitation is not required, they may receive ongoing rehabilitation by the hospital at home team which offers patients earlier, supported discharge from the hospital.
All stroke patients will receive a specialist nurse home visit, 6 weeks following discharge. This will include evaluation of treatment and a review of lifestyle management and changes.
Related links