Neonatal Unit
The unit cares for premature and sick babies who are born at 27 weeks gestation and above.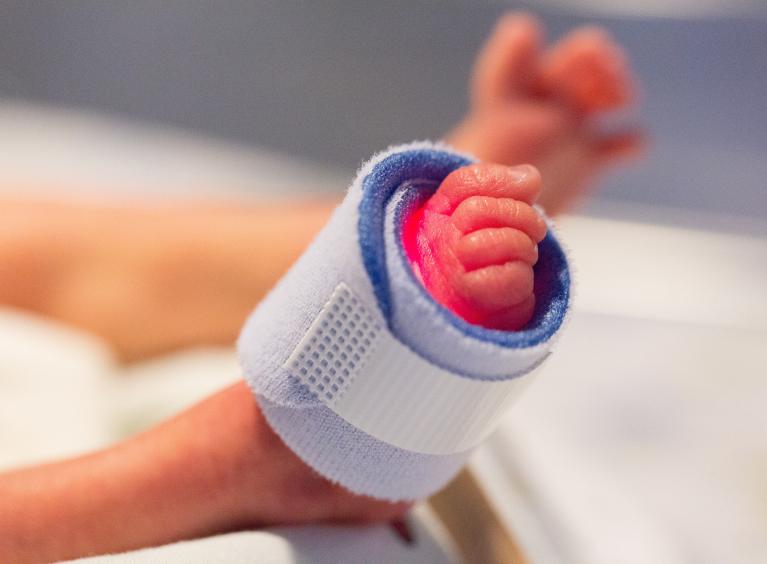 Healthcare provided
The Neonatal Unit is a level 2 unit which provides care for babies who are born at 27 weeks gestation and above.
There are 14 cots in total: 2 Intensive Care, 3 High Dependency and 9 Special Care cots.
The unit is also able to stabilise any baby born with surgical problems, heart problems or if the baby has been born under 27 week's gestation. In these cases, the baby is stabilised and transferred to a level 3 Specialist Neonatal Unit. As soon as the babies are well enough, they return to Barnsley. The unit is located on the first floor in the hospital; in the purple zone next to Barnsley Birthing Centre (Labour Suite).
The unit is part of the Yorkshire and Humber Operational Delivery Network and is closely involved in all aspects of work including training and education and the development of guidelines.
The unit also works with Bliss, the premature baby charity. There are Bliss parent support volunteers who visit the unit weekly and offer peer support to any parent on the unit. The unit is working towards Bliss Baby Charter.
The unit also is also recognised by the Baby Friendly Initiative, which means we are dedicated to supporting mothers to breast feed their babies.
Coming to see your baby
We provide open access for parents and siblings. Other family and friends may visit any time between 8am and 8pm so long as this is agreed with parents beforehand. No children under 16 may come onto the unit unless they are a brother or sister of your baby.
We will only ever talk to parents about their baby. Due to confidentiality, staff will not share information directly with other family members.
We ask visitors to respect our daily quiet time between 2pm and 4pm, because this is a special time for parents and their baby.
Support for parents
Parents are given parking passes so they don't have to worry about paying for parking whilst their baby is in the unit.
We encourage breastfeeding and provide privacy for mums who wish to breastfeed.
We have a kitchen for parents to use with tea and coffee, a microwave, and a small fridge.
We have two overnight rooms. These are typically used when babies are preparing to go home. Both parents (if applicable) are encouraged to come and stay and care for their baby themselves -  with the knowledge and security that expert staff are available should they need them.
Parents staying overnight have access to a shower area and kitchen for making meals during their stay.
Related links
Accessibility and Travel Information
Visit the AccessAble website for accessibility information and directions for visiting the Neonatal Unit at Barnsley Hospital.