Feedback, compliments and complaints
Barnsley Hospital is committed to providing the best treatment and care possible for our patients. We want you to be satisfied with your care, the environment, the food and our attitude. 
We welcome feedback from patients and visitors.  
Hearing about the experience you had at our hospital is very important. It enables us to pass compliments to our staff on your behalf and make improvements if we have not met your expectations.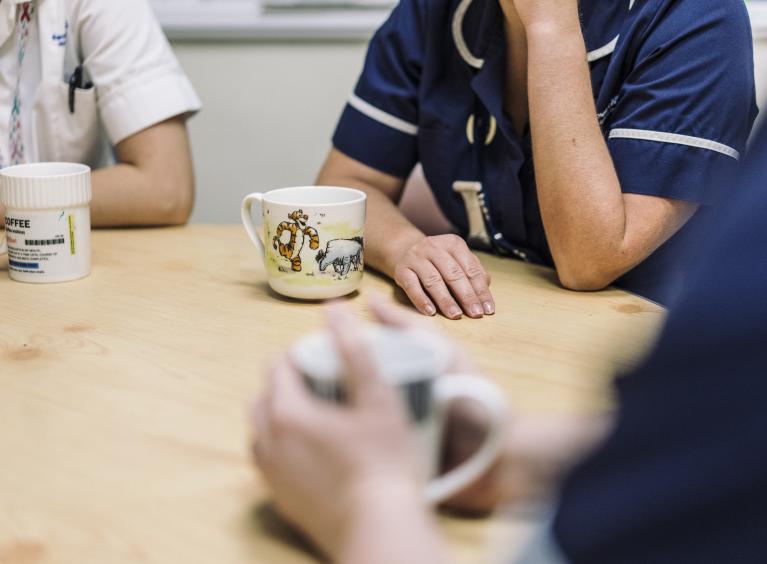 Your feedback is important
The Patient Advice and Complaints team provide a point of contact for patients, their relatives, partners, friends and carers. We would like to hear from you if you think we have done something well or if you have suggestions on how we could do something differently. Equally we want to know if you are unhappy or have a complaint about the services provided.  
The Team aims to: 
listen to compliments, concerns and complaints 
answer queries and help resolve problems on behalf of patients, families and carers
provide advice and support on how to make a formal complaint
liaise with departments to ensure concerns and complaints are resolved
How to contact the Patient Advice and Complaints team   
The Patient Advice and Complaints team are available Monday to Friday, 9am to 5pm and can be contacted by the following options: 
Telephone: 01226 432571 
Email: bhnftcomplaints@nhs.net 
We often prefer to have your concerns in writing so that we can be confident that we know from you what the specific issues are that you want to have answers to, and there is less room for confusion.
When sending us your complaint please remember to include:
your name
contact details
the date of your treatment
where you were treated
the nature of your complaint
how you want us to contact you e.g. telephone, letter, email
If writing a complaint (by hand or using word processing software) is challenging or not possible for you, you can make your complaint via phone. When you speak to a member of our Patient Advice and Complaints team, they will write up the details of your complaint and document them on your behalf, in confidence.
Accessibility and travel information
Read our Patient Advice and Complaints Service page on the AccessAble site, for accessibility information and directions for visiting the Patient Advice and Complaints team.
This page includes printable guides for your convenience.
Will my complaint be confidential?
Yes. Everyone working in the NHS has a duty to keep any information about you confidential.
Will I be seen as a troublemaker if I raise a concern or make a complaint?
Not at all – we welcome all your comments because they help us to improve the services that we provide.
We want to deal with concerns and put things right for you as soon as possible. It is appreciated that some people may feel threatened if they complain whilst still a patient at the hospital, and you should be reassured that procedures are in place to prevent this happening.  We also like to know when things are going well for you!
Can someone else complain on my behalf?
If someone else is complaining on your behalf it would speed up the process if your consent was included with the complaint. This can be done by downloading the consent form linked below, and sending it to us alongside your complaint. 
Is there support available to help make a complaint?
Please speak to a member of the Patient Advice and Complaints team who will be able to explain what support the team can give you. Alternatively you may feel that support from an independent advocacy service may be beneficial. DIAL Barnsley provide an independent, free and confidential NHS complaints advocacy service. The contact details for DIAL Barnsley are:
What happens after I have made a complaint?
After we've received your complaint, a member of staff from the Patient Advice and Complaints team will contact you within three working days to explain what will happen next. They will ask you how you would like us to respond to your complaint.  
The staff member will also discuss the likely timescales of when you will receive a written response from the Chief Executive. If we are unable to make verbal contact with you to discuss this, we will send you a written acknowledgement and invite you to make contact with the Patient Advice and Complaints team. A senior member of staff will be asked to investigate your complaint. They will also make contact with you to discuss your complaint and update you on the investigation.
If the complaint is more complex - such as, if a number of departments/health professionals need to be contacted - this may take longer to investigate. Once the investigation has started, we may find that the initial time agreed with you is not going to be long enough in which to carry out a thorough investigation. In these cases you will be contacted and advised about this. The person investigating the complaint will ensure that you are informed on how the complaint is progressing.
What if I'm not satisfied with the final complaint?
Please contact the Chief Executive or the Patient Advice and Complaints team (either by telephone or in writing) straight away explaining why you are not satisfied and we will look again at your concerns. We can reinvestigate, or look at alternative ways of arriving at a resolution locally.
You can contact the Chief Executive via a written complaint: 
Dr Richard Jenkins, Chief Executive
Barnsley Hospital NHS Foundation Trust
Gawber Road
Barnsley
S75 2EP
What if I'm still not satisfied?
We do hope this will not be the case. If you still continue to remain unhappy and are not satisfied with your response and the outcome of the 'local resolution' then you can consider taking your complaint to the next stage of the procedure and request the Health Service Ombudsman to review your complaint. You should do this as soon as local resolution is complete. You do not have an automatic right to have your complaint investigated, but if they decide not to investigate your complaint, you will be told why this decision has been made.
Send feedback directly to our Patient Advice and Complaints team
We really want to hear from you. Please complete the form below to send us feedback directly. 
This form will send an email to our Patient Advice and Complaints team. Note that your contact details are required if you would like us to get in touch with you and follow up any issues
How we use your data
We use information collected in this form only for purposes related to your enquiry. Read more about how we use data in our general privacy policy, or request a copy of your data.
You Said, We Did - Report to the Patient Experience Engagement and Insight Group, April 2023