The Outpatient Phlebotomy Department provides a service in the Hospital Outpatients' Phlebotomy Department and also at the Community Diagnostic Centre (CDC) in The Glass Works, in Barnsley town centre. This is an adult only service for people over the age of 16 years.
What is phlebotomy?
Phlebotomy is when someone uses a needle to take blood from a vein, usually in your arm. This can be used to diagnose a number of conditions and any blood taken will be sent to a laboratory.
Availability and location
The majority of the Phlebotomy Service is transferring to the Community Diagnostic Service from May 2023. 
All GP patients, any patients from other community settings and patients that require follow up blood tests for Barnsley Hospital Outpatient clinics will no longer be seen at the hospital. They will now attend the Community Diagnostic Centre.
Patients will only be seen on a strict appointment only basis. Patients can make their own appointments or by using the QR code below:
Image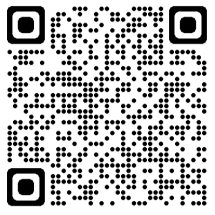 There will be limited access at the Phlebotomy Outpatient Department at the Hospital. 
The only patients that will now be able to use this service are patients that have been seen in the Outpatients Department that same day and require a blood test immediately after this appointment. Or patients that are under oncology services. 
Please note – patients will be screened to ensure compliance with this criteria.
No appointment will be necessary but please be aware that it will be a sit and wait service.
Patients attending will be seen in order of test priority, not attendance times.
Making an appointment
If your consultant or GP has asked you to have a blood test at the Phlebotomy Department you will need to make an appointment. You can make an appointment suitable for you, online.  
Patients under the age of 16 who require a blood test should continue to contact the Paediatric Outpatient Department on:
Patients will only be seen in phlebotomy if they have a request form completed in accordance with the Pathology Clinical Sample Acceptance Policy.
All patients must have a request from the requesting clinician before samples can be taken.
Contacts and queries
In the event of a query, in the first instance, please contact the Senior Phlebotomist for the team on 01226 433963.
The Phlebotomy Service Manager can be contacted on:
CliniSys ICE Requesting
For requesting Blood Tests please use the CliniSys ICE system
Phlebotomy opening times
The Outpatients department at the Hospital is open:
Monday to Friday, 9.00am to 4.45pm
The Community Diagnostic Centre is open:
Monday to Friday, 8.00am to 4.15pm
We do not provide a service at either location on weekends or Bank Holidays.