Health and care research seeks to find answers to questions. Health and care research seeks to find the best options for improving the health and care of all people. The answers that are found, are used to make decisions about changes and improvements to how patients receive care at Barnsley Hospital, and across the NHS as a whole.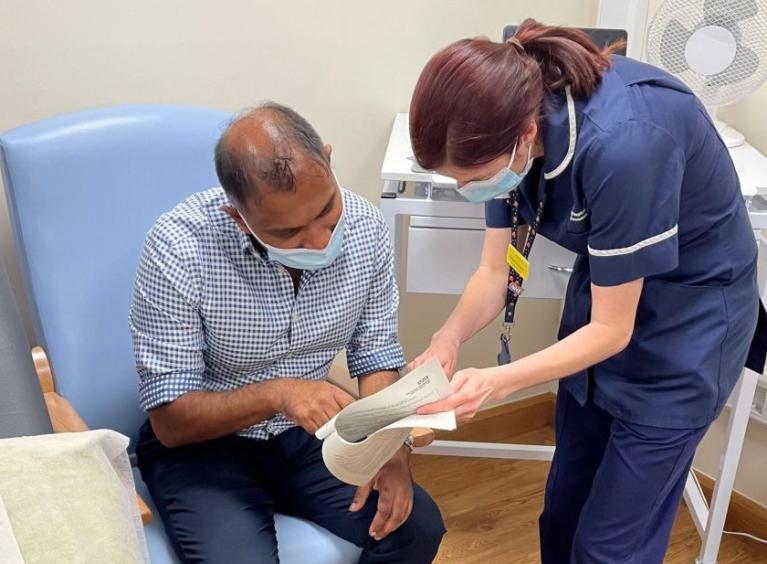 Healthcare research is very varied. Examples of research include:
safety and effectiveness of medications

safety and effectiveness of a device, for example, a pacemaker

evaluating the impact of a health condition on quality of life

new methods for diagnosing health conditions

research into genes and environmental factors to determine their contribution to disease, for example; if a person smokes or not
The NIHR (National Institute for Health Research) provides a comprehensive list of answers to this and many more questions. Find out more information on the NIHR website.
Why be part of research?
Thousands of people every year take part in research and have a very positive experience. Find out why it's so important that we all think about being part of research.
Visit www.bepartofresearch.uk
Who can take part in health research?
Different research requires different people to be involved depending upon the study. This may be:
a patient with a specific condition

a family member of a patient with a specific condition

or a person who does not have a specific condition, in order to compare and contrast individuals
In other words, anyone can be involved in research!
Research involves people of all ages and backgrounds, to help improve health and care for all. This short video will tell you more.
What can I expect if I take part in research?
Every research study is different. You will always be given an opportunity to discuss with a healthcare professional, the research, verbally. You will always be provided with written information to help you understand what is involved and any possible risks.
How do I get involved in research?
If you are interested in taking part in a research study you can:
ask a healthcare professional involved in your care - such as a doctor or nurse - if they have any suitable studies for your condition

follow us on Twitter

@barnsleyrd

- we post research callouts here

send us an email to

barnsley.research@nhs.net

Have a look at and search on the

NIHR Be Part of Research

website

complete our

research registry form

to be updated about research that is applicable to you
If you are interested in helping carry out research:
you don't have to be taking part in a research study to get involved - it is important that it is not just healthcare professionals who decide what research should take place

to find our more on the type of activities you could get involved in, please visit the

NIHR website

for more information
There are many different types of research:
some studies test new treatments or require samples

some may involve interviews or surveys

some research may require your one-off involvement, while others may have several follow ups over a period of time
Healthcare professionals will explain what's involved in the study, before you decide if you want to take part. It's always your choice whether to take part and you can change your mind at any time.