Support, information and resources
Our Autism Spectrum Disorder Assessment Team (ASDAT) offers a specialist assessment and diagnosis service for children under the age of 18.
As a specialist medical assessment service, we are unable to offer support, training or interventions for autism. Our role is to focus on assessing the child's difficulties against the DSM-5 criteria for diagnosis and to rule out any other medical factors which may be causing these.
In the following section, we have collated a range of resources, information and links to other organisations to help you find the support and advice you are looking for. To try and make things easier, we have grouped these by topic.
Recommended reading list
For those who like to read, below is a collection of books that have been recommended by colleagues and parents. We are not endorsing these books, simply suggesting that parents are carers may find them interesting and useful:
Aspergirls: Empowering Females with Asperger Syndrome
By: Rudy Simone and Liane Holliday Willey – ISBN: 9781849058261
Everybody Poos
By: Taro Gomi – ISBN: 9781849058339
I am an Aspie Girl: A book for young girls with autism spectrum conditions
By: Danuta Bulhak-Paterson – ISBN: 9781849056342
My Hidden Chimp
By: Professor Steve Peters – ISBN: 9781787413719
Ready, Set, Potty!: Toilet Training for Children with Autism and Other Developmental Disorders
By Brenda Batts – ISBN:9781849058339
Survival Guide for Kids with Autism Spectrum Disorders
By: Elizabeth Verdick – ISBN: 9781575423852
Ten Things Every Child with Autism Wishes You Knew:
by Ellen Notbohm – ISBN: 9781941765883
The Autism-Friendly Guide to Periods
by Robyn Steward – ISBN: 9781785923241
The New Social Story Book: Over 150 Social Stories That Teach Everyday Social Skills to Children and Adults with Autism and Their Peers
By: Carol Gray – ISBN: 9781941765166
Thriving with Autism: 90 Activities to Encourage Your Child's Communication, Engagement, and Play
By Katie Cook – ISBN: 9781646114801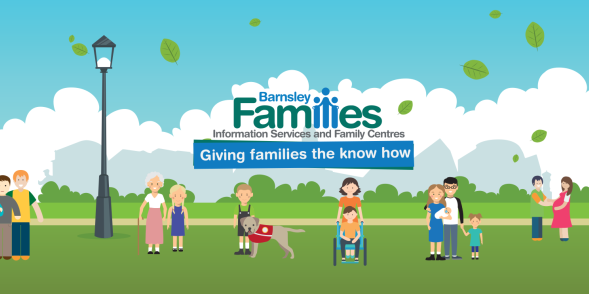 Barnsley Local Offer
Barnsley Local Offer - where families have access to the right information at the right time, allowing them to make informed choices about the services and support they receive.
The Local Offer is maintained by Barnsley Council's Families Information Service.
If you can't find what you are looking for call: 0800 0345 340